The Neutral Zone: Developing Creativity and Leadership
On East Washington Street, a short walk from CHS, you will find the Neutral Zone: a center providing summer and after-school drop-in programs for high school students. These programs are designed to help teens develop and learn while being part of a creative community. A diverse youth-driven environment where the teens' voices make up the foundation is what the Neutral Zone is about.
Expanding on skills such as songwriting and photography, raising awareness on topics like climate change and various social justice issues, or celebrating and exploring different identities is all available to teens at the Neutral Zone. Doing all of this under one roof is possible due to the broad variety of the programs offered there.
Before everyone splits into their different groups around the building, the teens and advisors first meet in a circle to remind each other of their names, answer a daily question and share any announcements such as birthdays or life news. This tradition helps everybody feel connected within the center's community.
"In the beginning, people come in and they're basically learning how to do something—they're learning how to make music on the computer or more about how to make art," said Kat Steih, advisor to the Music Production and B-side performance programs. "Over time, they start to learn what it's like to interact with a space creatively where they can share their particular skills [with the community]."
Steih has been working at the Neutral Zone since 2018. One of the classes she is teaching is Music Production, which takes place every Thursday and runs for 90 minutes. Students in this class learn how to compose and design music on a computer using programs such as Ableton and FL Studio.
Steih is well-versed in the world of music: she has been a musician for many years and studied electronic music production in college. The opportunity to teach this class is exciting for her, especially in a creativity-focused learning environment. A combination of songwriting, sound design, composing and recording is taught to help the students learn the fundamentals of producing music.
"[The teens] always do something unexpected that I never would have thought of," Steih said."I just give an idea and then they do such cool things from there. Seeing the raw talent that each person brings — I think every student I've had, has been so talented in their own way and so unique — it really makes me feel inspired to see that creative energy."
Last school year, music production became a Community Resource (CR), meaning CHS students could now take the class for school credit. One student taking the CR is CHS Sophomore, Sean Kennison who plays the tenor saxophone for the CHS jazz band, and branches off from that by taking music production.
"I've always been passionate about music and wanted to learn what it's like to create it from your own imagination," Kennison said. "We're introduced to new sounds and we try to see which ones work together from your point of view. You can make many songs or you can make one, it just depends."
Kennison feels the class is being taught step by step. Every topic learned builds on one another to eventually help students feel comfortable producing their own music. He is happy that he took the class, and is excited to see where it will take him.
"I'd like to see if I can continue [music production] and maybe see where it can lead me down in the future," Kennison said
For the CR, as their final project, students can pick between holding a concert at the B-side—a performance venue in the building—or creating a song that will be publicly posted. Both will allow the students to showcase the skills and general understanding they obtained throughout the class.
Steih likes having the Music Production as a CR so she can watch the teens grow as musicians over the course of the semester.
Due to COVID, the Neutral Zone had no in-person programs for a year and a half. They shifted online, where class size drastically decreased. Many staff members left, deciding that the pause with in-person learning was the time to transition onto other jobs or leave for varying reasons. The abundance of students who would regularly come stopped showing up. Steih felt as if a reset button had been pushed, but something she was able to benefit from was the smaller class size and the opportunity to form a closer relationship with each of the few students.
Now back in person, the Neutral Zone is gaining back the ground the pandemic had been in control of for so long. According to Steih, the number of students attending programs is still a quarter of what it was, but each week more and more are turning up, and things are starting to get back on track. The Neutral Zone is continuing to pay close attention to the wants and interests of the teens to keep improving engagement and attendance.
Some of the Neutral Zone's biggest traditions, still not set in stone for this year, are LIVE on Washington—a yearly outdoor music and art festival where teens hold live concerts— and Ypsi Glow, an annual celebration and parade that the art department will be making costumes and projects for.
The Neutral Zone will continue to help youth flourish by putting them on a platform where they are given the chance to lead and have influence in the programs.
Leave a Comment
About the Writer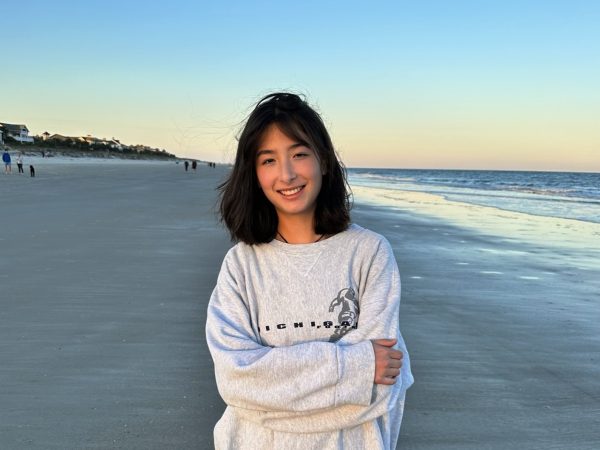 Bridgette Kelly, Feature Editor
Bridgette Kelly is a senior continuing her second year on staff. She enjoys playing tennis, eating good food and taking walks.