Italy and the Eternal City: A Trip to Last a Lifetime
Kevin Davis, CHS community assistant, sat across from Steve Coron in the Kerrytown courtyard as Kate O'Brien, former CHS student, stood laughing beside them. They were discussing Coron's long standing guided trip to Italy, born out of his love for Italian art and architecture, which he offers to his Italian Arts and Culture classes. The trip is an independent study turned enormously popular CHS course.
"All I know is that [O'Brien] went from, 'here I am, being nice and polite,' to wearing leather mini skirts, and jackets, hats and boots on like the second day," said Davis, recounting how O'Brien came into herself throughout the course of the trip. She attended the Coron's same trip to Italy in 2010.
"I got to hang with these crazy guys," said O'Brien, gesturing to Coron and Davis. "And I still dream of that sandwich we had in Orvieto." Over a decade later, and despite running into each other by complete chance, the three still reflect fondly over their time spent traveling together. Coron's favorite part of the trip is always the people: from his students and coworkers to the people they encounter throughout the trip.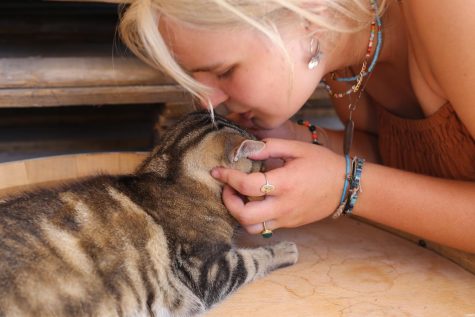 "The best thing for me is to watch others' experiences and then share their emotion; their passion, their exuberance," Coron said. "Someone asked me the other day, 'So what kind of art are you doing now?'" Coron responded that his art form had become "international travel to Italy with students."
"That's my art form now, to take people places—like this place—and show them this stuff," Coron said. And it makes an impact. Coron recently reconnected with another former student, and trip attendee, who has since begun a teaching career at the University of Rome.
"She just couldn't get enough of Italy," Coron said. "She said, 'Oh yeah, you hooked me Steve. This is real.'"
Coron ended his 19-year teaching career at CHS with his tenth trip to Italy alongside his final in-building Italian Arts and Culture class. Sixteen students chose to join Coron on the near five thousand mile journey, accompanied by Beth Portincasa, Kevin Davis, and Luciana Qu.
"[Coron] said it was a must do," said Portincasa, a CHS art teacher. When she first started teaching with Coron four years prior, she remembered how he transformed after returning from Italy.
"After talking to [Coron], I went to Rome [myself] and it just wasn't enough," Portincasa said.
When she learned about the details of the upcoming trip to Italy, she decided she needed to be there. The opportunity to see so much art, explore a variety of cities and to fully immerse herself in the culture was irresistible.
"[It] just got me so excited that I was ready to leave my family and go," Portincasa said.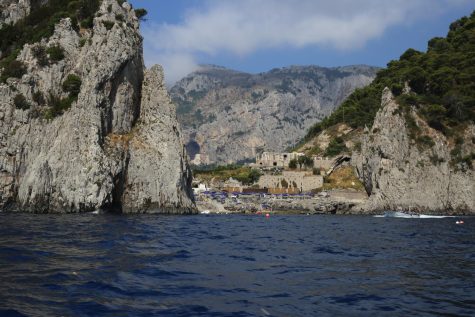 The group began in Rome, proceeding through Sorrento—exploring the ruins of Pompeii, then through Florence, finally concluding in Venice.
This was the first of Coron's ventures to take place in the summer, and though the heat and crowds took a toll, the group made the most of it, spending hours swimming through a grotto near Naples, immersing themselves in Ancient Roman culture at gladiator camp and sampling all the gelato Italy had to offer.
Among the students on the trip was Ryan Thomas-Palmer, a CHS senior. Thomas-Palmer had never experienced much regarding Italian culture, but she had been hearing about the well-renowned Italy trip from her father, a CHS teacher, since she was young.
"I knew that I wouldn't really have that opportunity again," Thomas-Palmer said. She and her family had to take the expense into account, but they knew that it would be a worthwhile experience.
Thomas-Palmer, an aspiring artist, was most interested in the arts portion of the class. She was inspired by the environment, and, although the itinerary was packed, was able to create some observational drawings over the course of the trip.
"[The culture] was embedded in everything we did," said Portincasa, commending the expertise and attention to detail of their tour guide.
"[The guide] was from Rome, lived in Rome, knew [all these] little hidden secrets, and shared [them] with us whenever we went by anything," Portincasa said.
The tour included after-hours activities, with smaller groups exploring the various cities.
"Every corner you turn there was just something enlightening," Portincasa said.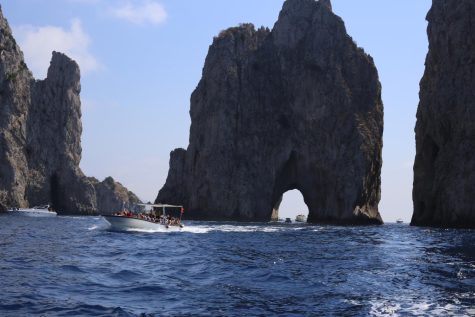 Along with the guided exploration were multiple opportunities to freely wander the different cities—allowing for more hands-on cultural experiences. For Thomas-Palmer, her free time resulted in some of the most meaningful experiences of the trip, including a day spent lounging in the Italian sun on a beach in Sorrento and an evening basking in the light emitted by the Duomo in Florence.
Coron remembered his first trip to Italy like it was yesterday: meandering down the Via del Corso, a main street through Rome's historic district, he was overwhelmed by the vision the city painted.
"I was standing there looking at this stuff that I had been studying and marveling at my whole life," Coron said. "And I just started crying. Just lost it."
Coron believes that traveling with a diverse group allows for unparalleled possibilities to discover new things about yourself and others, as well as providing an opportunity for students to form lasting connections and to experience Italian culture more intimately. Italy changed Coron's life, and he hopes to continue to share that with students.
Although Coron no longer teaches full time at CHS, the trip will continue as he guides his students through the country's cultural landmarks. The upcoming March trip is open to any interested students, regardless of their Italian Arts and Culture experience; the class is no longer a prerequisite to attend.
Leave a Comment
About the Writer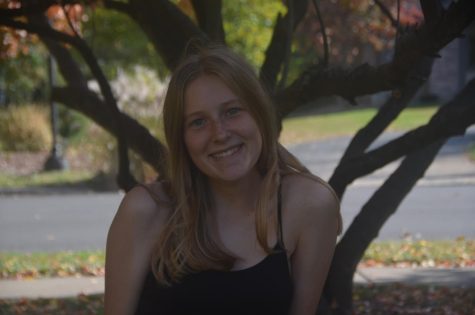 Serena O'Brien, Print Editor-in-Chief
Serena O'Brien is a junior going into her third semester with the Communicator, and her first semester as a Print Editor-in-Chief. You can probably find her reading, writing, or playing Tetris.