"I'm Glad my Mom Died" Review
"I'm Glad My Mom Died." It stands out in its blaring boldness. The large letters, reading out five harsh words in pastels of pink and yellow, are provocative. However, as the saying goes, don't judge a book by its cover. What you wouldn't know from a simple glance, is that this title is a claim, and the book is chock-full of evidence to defend it.
Jennette McCurdy played Nickelodeon character Sam Puckett in hit shows "iCarly" and "Sam and Cat." "I'm Glad my Mom Died" is her debut book, touching on this character and her former acting career. McCurdy reveals her mangled and abusive childhood, largely brought upon her by her mother and a nickelodeon producer, referred to only as 'The Creator.' McCurdy brings issues coming with child stardom to light in a hysterical and sadistic voice.
At its core, the story is about a toxic mother/daughter relationship. But this relationship brings in many more elements; mormonism, eating disorders, colliding dreams, sexual assault, and many more important topics. It depicts the complexity of one relationship and how it can damage your life. McCurdy reveals that it was never her dream to act—it was her mother's. And because of that, McCurdy was plummeted into a world that would permanently scar and alter her life's course.
This book is pounded with memories of sexual and emotional abuse. And while these recollections are dark and disturbing, they don't feel like a whine or a trauma dump. Instead, they feel like a strong persistence, bravely facing McCurdy's past, which, sadly, is still many people's reality.
This book is maybe one of my favorites I've read this year. I grew up watching Jennette McCurdy, and it's a hard but important realization that she gave up her childhood to enrich those of kids like me. I think it's important to understand her perspective, given that it's been taken away and silenced an obscene amount of times. Because whether it's glamorous or romanticized, trauma is still trauma.
Leave a Comment
About the Writer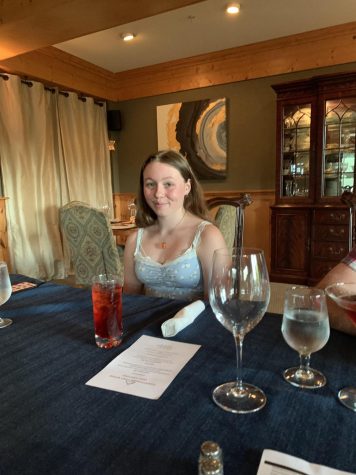 Lydia DeBord, Journalist
Lydia DeBord is a Sophomore. It's her first semester on the Communicator, however she's been writing since she was six. As well as writing she skates, and has also done theater, irish dance and ballet.