Jones School Alumni Meet and Greet
On Nov. 1, 2022, the first Jones Elementary Alumni meet and greet was held in the Craft Theatre. The event was organized by the Jones Committee who includes: Janelle, Joslyn, Brian, and Cindy. It celebrated the history of Jones School and the African American neighborhood on the West Side of Ann Arbor.
"This is our school-wide effort to understand the space and our place in it," Dean Marci Tuzinsky said.
The goal of the Jones Committee is to discover and teach the hidden history of the past 100 years of Community and Jones school.
"It's critical for [us] to understand that African Americans, Black people [and] marginalized groups of people were here first," Janelle Johnson said.
In 1867, the neighborhood school called "The Fourth Ward" was built two years after the Civil War ended. Years later, that building was torn down, and Jones School, named after the Ann Arbor district superintendent Elijah Jones, took its place in 1922.
Jones School soon became the anchor of the surrounding Black community.
"
"The bottom line is you all matter, and you should be heard and seen"
— Janelle Johnson, organizer of the Jones Meet and Greet.
Black families in Ann Arbor faced many limitations as to where they were allowed to live and work due to housing discrimination and redlining areas with a large minority population. This caused the school to have a predominantly black student population.
In 1963, nine years after Brown v. the Board of Education ruled that segregation in public schools was unconstitutional, Jones was considered a de facto segregated school. By that time, 75% of Jones students were Black; however, the six other Ann Arbor schools had no Black students. After stirring public debate hearings and meetings, Ann Arbor appointed a 12-member citizen committee to study the racial imbalance in Ann Arbor public schools. In 1965, they recommended that the Board of Education close Jones School. 175 students were told to walk miles to school, and others were bussed, traumatizing families as they tried everything to get their children to school safely and on time without jeopardizing their jobs.
"As little kids, we loved riding the bus, but we didn't know the significance of that bus ride," McFadden said.
Scott McFadden, a preschool student at Jones School in 1965, was a part of the busing and desegregation. He estimates that about 127 children per grade were divided and separated into different schools within the community. McFadden was one of the select few who went to John Allen Elementary; during his first bus drive to Allen he was certain he would get to his new destination, but it was difficult. The surroundings seemed familiar but he wasn't familiar with the people.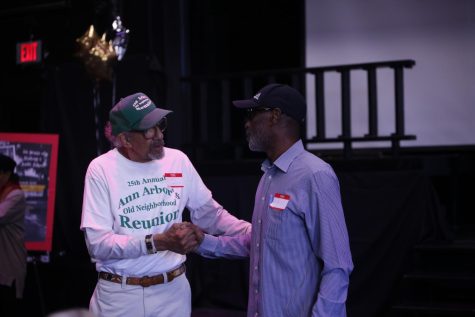 At Jones School, the community came from the same area and many students had experiences that were alike. At the new schools, many students came from different backgrounds, making it difficult for some students to fit in. To many ex-Jones students, Jones School felt like home — like a community – because it was easy to fit in and connect with people.
Although schools were beginning to desegregate, the neighborhoods were not. The ex-Jones students that were sent to other surrounding schools, did not live in those respective neighborhoods. Paul Harrison, a Jones School student during its last two years, was bussed to Pattengill Elementary, though he still lived in the same neighborhood as before.
The Jones Elementary meet and greet at Community was Harrison's first time seeing many of his former classmates in 60–70 years.
"That neighborhood got dispersed because of gentrification," Harrison said. "And now, we're sort of called back together, and it was just wonderful looking around and seeing all these people that I haven't seen for decades and decades. It's pretty amazing."
Because it was always the Black schools that were forced to close, Black communities were divided, and their new schools often proved to be hostile environments.
"A lot of kids were really curious because they had never been around Black people before," Harrison said. "In the whole trajectory of desegregation, it was always the Black schools that got closed. So, the Black kids are suddenly these strangers in this new environment."
At the time, Harrison was not able to fully understand the effects of desegregation on his community.
"My father told me that, that I was an ambassador, and that I needed to be on my best behavior," Harrison said. "As a child, I just saw it as progress because the nation was supposedly moving into becoming an integrated society. The people whom the desegregation is supposed to help, bear the brunt of the hardship."
Horace Edwards attended Jones School all six years.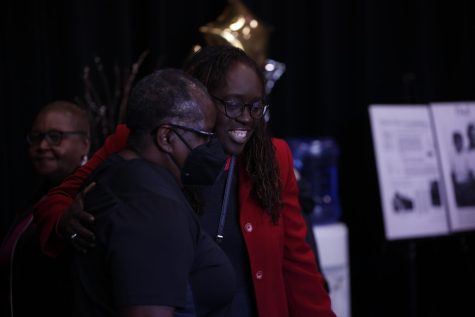 "It was wonderful. I mean, it was my elementary school, it was everything." Edwards said. "It was a block away from my house. That's where it's a school, where all my friends went, [and] I got to see them every day. Most of the people I knew from this area had a great childhood. The school was a big part of it. It was great."
Carl James Johnson, Jones alumni from 1950-1957, was intimidated by how big the building looked at first, but once he went inside he ended up loving it.
"Once we got into the building, the teachers were pleasant and the kids were nice, we fit right in," Johnson said. "I enjoyed the experience and I enjoyed the diversity the school brought."
At the meet and greet, Jones Alumni made it their goal to connect with others and tell their stories. They could be seen laughing and hugging, sharing experiences and reminiscing.
"I remember when the school was shut down and how the mothers were very upset. They destroyed our neighborhood, and did all types of things to it and our memory." he continued, "let's all make sure we share our stories."
During the celebration, you could find McFadden socializing and reminiscing on memories with friends. He remembered a time when he ran away from a teacher in the hallway, trying to escape snack time. He had no idea where he was going but he was just running. Looking back at this memory reminds McFadden of what kind of kid he was. Now he admits he was a handful, but he was still a sweet boy.
"I was friends with his older sister when I met Scotty. He was a little baby and I remember just sitting on the sofa and asking him what his name was." the woman continued "And he said 'Toddy' because he couldn't say Scotty. He was the cutest little thing."
Years later, while the woman and McFadden's sister stopped being friends after McFadden's dad died, the woman's brother and McFadden's brother [Carol and Chin], are still really close and the woman named her son after McFadden.
"That was the type of melting pot that was within this community," McFadden said.
Leave a Comment
About the Writers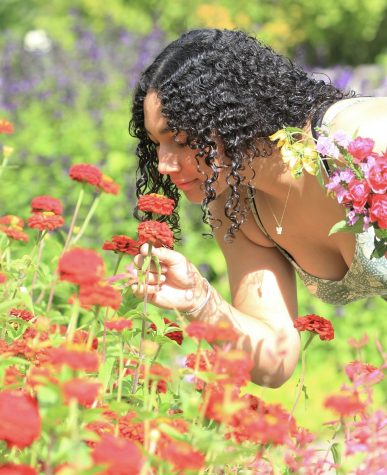 Bella Stevens, Journalist
Stevens is a senior at Community and this is her third year on staff. When she's not writing articles in room 300, Bella can be found going on nice drives, hanging out with friends or playing soccer at a competitive level. She also enjoys traveling and learning new things.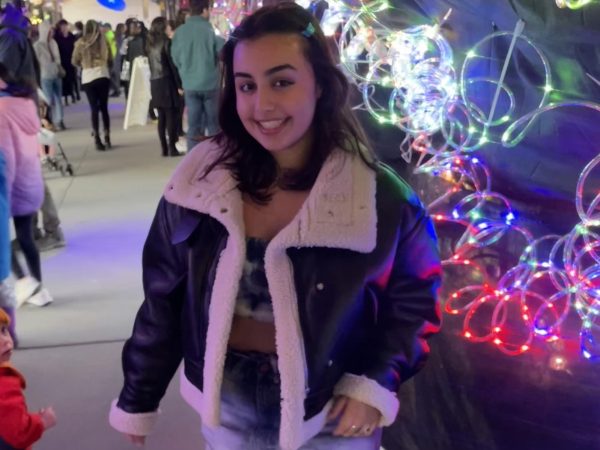 Sana Schaden, Web Editor-in-Chief
Sana Schaden is a senior at CHS. This is her 6th semester on staff, and first semester as Web Editor in Chief. When she is not in room 300 writing and editing articles, Sana spends her time on the tennis courts, filling her sketchbooks with artwork, listening to Spotify, studying at a coffee shop, or spending time with friends and family. As a Peer Educator for Planned Parenthood, Sana also strives to find the intersection between her activism work and her journalism.