Turning Point: Ria Lowenschuss
I experienced a break up this year. It was devastating and out of the blue and I miss her with all my heart. But the worst part, in many ways, is that it was not a romantic relationship. She was my best friend and, in all honesty, I didn't think she was going anywhere. You don't expect friendships like the one we had to just disappear, to end like the snipping of a string. It isn't the same as a romantic split because I feel the need to convince her to come back, to tell her no, this isn't how our friendship ends, this is not where we leave off. I am left lost.
Leave a Comment
About the Writer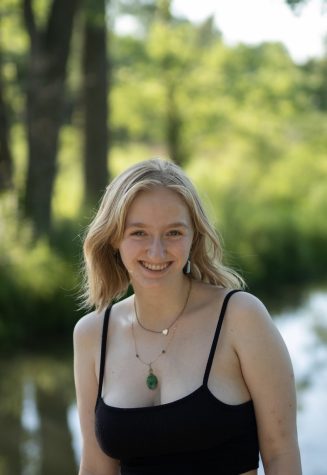 Ria Lowenschuss, Print Editor-in-Chief
Ria Lowenschuss cannot believe she is starting her fifth semester on staff, as a senior in high school! Ria loves Room 300 and everything that comes with it — especially words and chocolate chip cookies. She appreciates warm sweaters, reading good books, and bagels, and she can't wait to keep writing and telling true stories.