"The Final Gambit" Review
"The Final Gambit" is not good literature. However, it was one of the most compelling books I have read this year.
Released in August 2022, "The Final Gambit" is the third book in the "Inheritance Games" trilogy. The series by Jennifer Lynn Barnes follows Avery Kylie Grambs, a normal teenager, who randomly inherits billions of dollars from Tobias Hawthorne— a man she's never met. In order to claim the fortune, she must live in the infamous Hawthorne House for one year. But she soon realizes things aren't so simple.
In a house full of puzzles, riddles, twists, and the four Hawthorne brothers — who grew up under the impression that everything would one day be theirs — only one thing can be certain: nothing is certain.
Avery only has a few weeks before she is officially the richest teenager on the planet. But as the clock ticks down, an unexpected visitor shows up at Hawthorne house who could ruin everything. Described as a cross between "One of us is Lying" and "Pretty Little Liars," puzzles, paparazzi presence and danger are a constant in the Hawthorne household.
I thought some of the relationships were forced and the ending was a little cliche but I was invested. In total, the book took me less than 48 hours to read almost 400 pages, which is considerably faster than my normal reading pace.
Overall, the writing was not spectacular but I enjoyed the story and the characters. If you are looking for something engaging and fun, this is the book for you.
Leave a Comment
About the Writer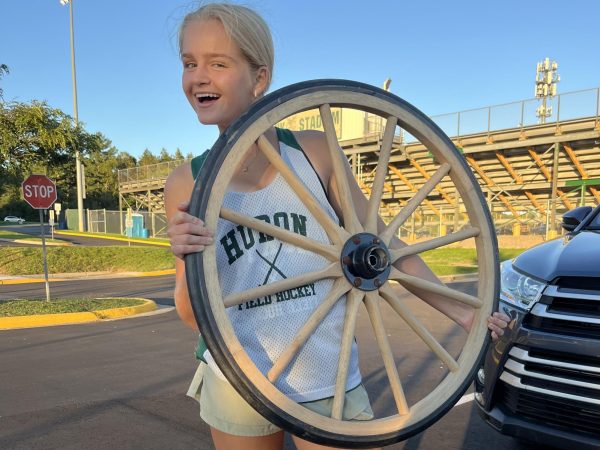 Clara Freeth, Social Media Editor-in-Chief
Clara Freeth is a junior at CHS. This is her second year in journalism and her first as a Social Media Editor-In-Chief. When not writing, she can be found playing field hockey as captain of the Ann Arbor Huron varsity team, listening to music in her room, or spending time outside with her friends. Clara is excited about all that this year has to offer!