Turning Point: Leila Durrie
After months of meetings and preparation, I boarded a plane headed the farthest away from home I'd ever been. On July 20, 2022, I joined a group of CHS students, parents and teachers, led by my former forum leader, Steve Coron, to go on the iconic Italy trip. I was terrified but so excited to leave my family and explore a country that I've dreamed of going to. The flights were long and tedious, but upon arrival in Rome, I knew this trip was going to change my perspective on the world. Traveling to Italy made me realize how big our world really is, but how community can be found everywhere.
Leave a Comment
About the Writer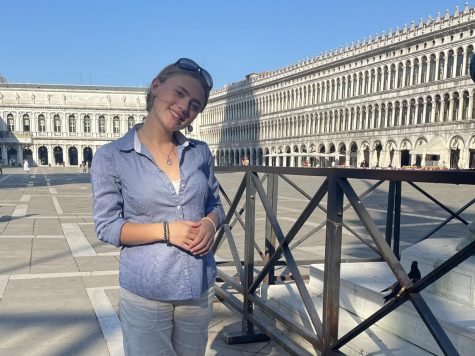 Leila Durrie, Journalist
Leila Durrie is a sophomore at Community and this is her first semester on staff at The Communicator. When she's not focusing on school or cuddling with her dog, you can find her on stage doing musical theatre, working on a video project, singing, or listening to music. Leila loves traveling and she is always up for an adventure.