Should Jim Harbaugh have suspended Mazi Smith after his arrest?
On Oct. 7, University of Michigan star defensive tackle Mazi Smith was arrested for not having a valid concealed firearm permit or driver's license after he was pulled over for going roughly 50 mph in a 25 mph zone. He was officially charged for a felony concealed weapon on Nov. 30.
But even though Michigan head coach Jim Harbaugh immediately knew about the situation, he continued to play Smith.
Athletic Director Warde Manuel, President Santa Ono and Harbaugh made the decision to let Smith play all eight regular season games after his arrest, as well as the Big Ten championship game.
Why did the coaching staff and administration allow Smith to play after knowing this was a felony offense?
Manuel said that Smith was "honest, forthcoming, and cooperative" and that "he is not and has never been considered a threat to the University or community."
Although Smith was cooperative in the process, this should not be an excuse for carrying a concealed handgun without a valid license. In addition to going twice the speed limit in a residential area, Smith did not have a driver's license and was found to have two magazines in his pockets.
The U of M administration should have immediately suspended Smith following his arrest instead of waiting for him to be officially charged before releasing a statement. They should have followed Michigan State's example, when their football coaching staff and athletic director handled the incident which occurred in the tunnel at Michigan Stadium on Oct. 29 in which 7 players were criminally charged and one with a felony.
MSU Head Coach Mel Tucker suspended 8 players immediately after the incident before charges were dealt. Tucker handled this situation terrifically, especially since one of the players suspended, Jacoby Windmon, was one of the better defensive players for the Spartans.
These two situations were handled very differently, but with Smith being arrested, he should have faced a more severe penalty than he did. Part of the reason why it was handled so differently could have been the public reaction. News of Smith's arrest didn't reach the media until over a month after he was arrested, while the tunnel incident that occurred after Michigan's game with Michigan State was heavily reported on for weeks.
All but one of MSU's suspended players had a charge less than a felony, including one with no charges, and yet they were all suspended from the team for the rest of the season. Smith was charged with a felony, the penalty being no more than 1 year in prison or a $1,000 fine, but was not even publicly scolded by U of M. His sentencing was postponed until after the season, meaning any punishment by the state will not affect the football season.
Smith played in the Fiesta Bowl against TCU on Dec. 31.
Leave a Comment
About the Writer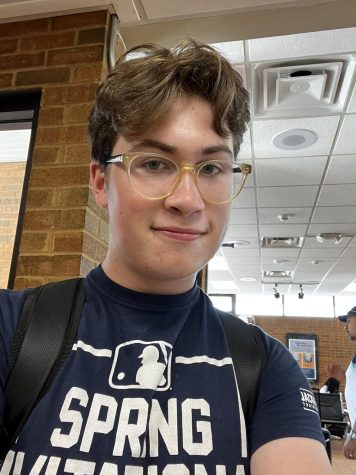 Griffin Siersma, Journalist
Griffin Siersma is a junior at CHS and this is his first semester of Journalism. He is in the Pioneer Symphony Orchestra and plays for the Pioneer Baseball team. Outside school activities, he likes to play disc golf with his friends and hangout downtown. He is excited to finally be in journalism this year and hopes it will be just as good as expected!