A Music-Made Match
Artists Gummy and Big Planet met through school and bonded by creating music and performing together.
Two years ago as BigPlanet (Elias Kirsh) was entering CHS as a freshman and Gummy (Evan Ochoa) was going into his sophomore year at CHS, the stars aligned for the two ambitious artists to collaborate as writers, producers and performers.
The artist knew of each other's music before they had met at CHS and had been told by mutual friends they had to meet. In their first interacted, they instantly bonded; Gummy sent BigPlanet a beat, created that same day, and they both recorded verses and discussed collaboration. Soon, they started recording together — Gummy released the single "acidSpit" to Spotify and Soundcloud featuring BigPlanet on July 3, 2022.
Gummy and BigPlanet are both in the Landrum Forum and spend a lot of time with each other inside and outside the classroom: making music, planning the next concert, working as classmates and hanging out as friends.
The artists first performed together on April 28, 2021, at the CHS Commstock Open House. They performed again during the annual Ann Arbor Summer Festival: Top of the Park. Their most recent performance on Oct. 28, 2022 at the Neutral Zone was their first performance as the only artists in the venue.
At the Neutral Zone, Gummy performed first.
"[My performance] went really well," Gummy said. "I did all the songs I wanted to do and the energy from the crowd was crazy."
Then, they performed together, featuring the single "acidSpit" and the mob of students below jumping and singing along while the blaring speakers shook the dancefloor.
"Everyone got hype for our song together," Gummy said. "It was probably the best part of the concert."
After acidSpit, BigPlanet performed for the rest of the concert. He enjoyed rapping his unreleased music and the crowd energy that was reciprocated.
As the two artists develop themselves in the industry, they have different goals.
"My end goal is to find my crowd and lift those people up," Gummy said. "[In] a lot of my music I talk about either internal problems or social problems that I grew up with, and I know there's an audience that might relate to that. I want those people to feel heard and feel like 'Oh, yeah, I mess with that.'"
BigPlanet hopes to develop his home studio by investing in more equipment and building a setup that allows him to record and produce music more efficiently.
Gummy and BigPlanet plan to perform again at the 2023 Commstock Open House and have booked the Neutral Zone for future concerts. They look forward to their future projects together, and don't plan on stopping anytime soon.
Leave a Comment
About the Writers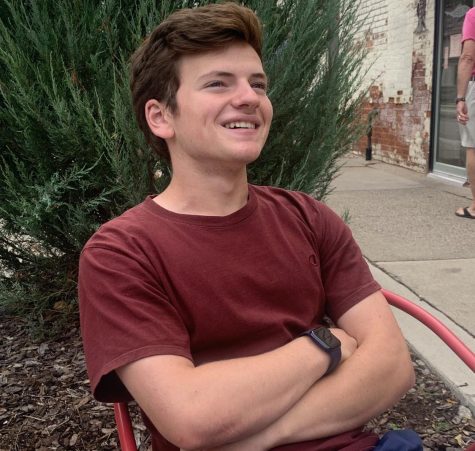 Kevin Dutton, Journalist
Kevin Dutton is a junior at Community and will be starting his third semester on staff. Kevin can be found walking his dog with his Airpods in, running at the YMCA,  or winning a game of MarioKart. Kevin is excited to be in-person for journalism this year!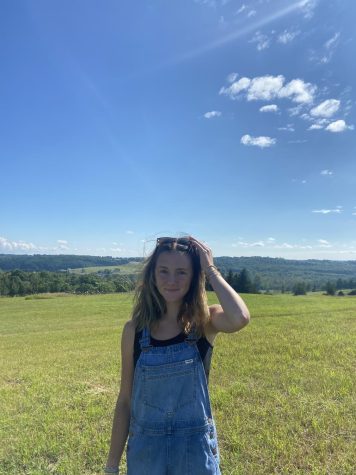 Ella Rosewarne, Print Editor-in-Chief
Ella is a senior at CHS and entering her second year as a Print EIC. In journalism, she is excited for the year and all the amazing work that will be created together! In her free time, she is a mermaid (don't tell anyone though!) She loves spending time outside, hiking, hammocking and hanging out. As the weather starts to change, she is getting excited for fall colors and corn mazes!