"How to Get Away with Murder" Review
"How To Get Away With Murder" brings together a group of young law students as they face the challenges of working for one of Philadelphia's highest powered attorneys.
Scandalous, peculiar and inspiring are three words that I would use to describe "How to Get Away with Murder." This eloquent series is a legal drama that follows five law students and their professor Annalise Keating – a high powered attorney in Philadelphia representing a wide array of criminal and civil cases. The law students that she has chosen are expected to assist her with them.
With my interest in law, this show grabbed my attention right away. Wes Gibbons, one of the law students who was unexpectedly chosen to work alongside Keating, takes us through the challenges of having unsupportive classmates while using it as fuel for success. We see Wes and the other four law students go to extensive lengths to find evidence for each case, getting one step closer to becoming high powered attorneys themselves.
I am in Mock Trial, an after-school class where we work on fake court cases. Through participating, I have started to learn some of the basic parts of law. I have learned enough that I can begin to understand some of the language and the structure of each court case. I am able to understand why the characters are doing something from a legal standpoint due to my basic knowledge.
However, this is not to say that anyone who doesn't do Mock Trial or isn't an attorney can't enjoy this show. It is written in a way that you could know absolutely nothing about the law and still enjoy the witty and clever characters.
The personality mixture and social dynamics of the group of law students make the show hard to turn off. Each student brings a different perspective to each case, all while trying to get the attention of Annalise Keating to be hired as an attorney at her firm. The student who she believes has worked the hardest and given her the best advice over the period of their learning will be hired.
"How to get Away with Murder" takes you through different facets of the law, while twisting the plot in unexpected ways. Just when you think you have surmised the conclusion to a case, something completely different happens.
I would recommend this show to anyone who wants to be inspired by the intelligence and perseverance of this group of law students, but also wants to be taken through an unhinged story. This show grabbed my attention right away and I believe more people should experience it. "How to Get Away With Murder" was written by Peter Nowalk and directed by Michael Offer.
Leave a Comment
About the Writer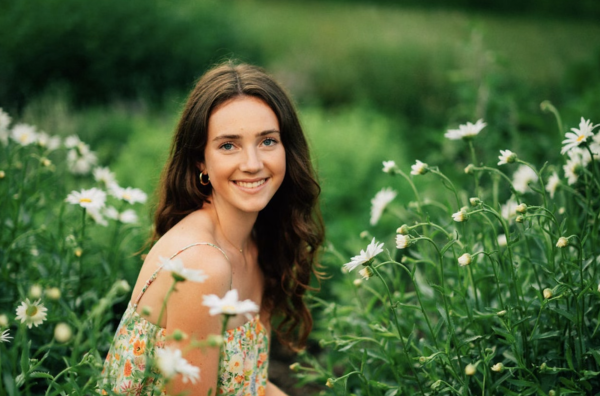 Ailish Kilbride, Web Editor-in-Chief
While trying to pack as many things as she possibly can in her schedule, Ailish Kilbride is entering her 7th semester on staff and her 4th semester in leadership. Ailish is a senior at Community High School. Taking long runs, walking her dog Lulu, playing field hockey at all hours of the day, reading Colleen Hoover books and hanging out with her friends and family are all at the top of her list of favorite things. She can't wait to be a part of all of the amazing work that the Communicator is going to do this year.