Turning Point: Sofi Maranda
October 26th is my brother's birthday. This year, it marked his 15th revolution around the sun. It also marked two revolutions since the last time I spoke to my grandma. I was at the kitchen table, knees propped up, a bowl of ramen cooling in front of me. She called to wish him a happy birthday, of course. Second to hold my dad's phone, I followed routine, hi-grandma-I'm-good-how-are-you, before sliding my phone across the table, notes app open: "Can I ask about Biden?" My dad shrugged, gave a half nod. I don't regret what followed; silent tears, a phone snatched, shouting in another room, an abrupt hang-up. I had to know.
Leave a Comment
About the Writer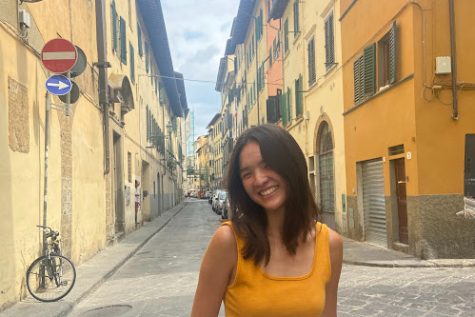 Sofi Maranda, Journalist
Sofi is a senior at CHS and this is her first semester on staff. When she's not at lacrosse or field hockey practice, she loves reading, watching her friends cook for her, and making art (when she gets around to it). Sofi is passionate about climate justice and sits on the board of the Jewish Youth Climate Movement. She thinks it's important to try new things and is so excited to try journalism this year!