A Fork In The Road
Being smashed into head on by the front of a 1998 Toyota Corolla changed English teacher and forum leader Sean Eldon's trajectory.
During his freshman year of college, Eldon was walking back to his car following a night of taking photos for his photography course – the only class he was finding any enjoyment in – when his leg, and his camera, were broken into a million pieces. Following the accident, Eldon made the decision that he would drop his second semester classes and live at home while he recovered from leg surgery.
When he was home, Eldon was given an insurance settlement.
"I went to my parents and asked, 'What do I do with this money? I don't have anything to spend [it] on,'" Eldon said. "[They said,] 'we advise you to invest most of the money but you should probably think about spending some on yourself in a way that acknowledges that this has happened to you.'"
Eldon decided to take a trip to Alaska. He spent 28 days in Alaska where he would be in the 'backcountry' regions. There, Eldon took solo trips away from the group where he had time to process the things that were going on around him.
"The trip changed my life," Eldon said. "I had an incredible time. I felt totally at peace. In Alaska, I realized for the first time that I was good on my own. I didn't need my friends to give my life value. I met some really cool people. And when I returned from that trip I felt like a new person."
While in Alaska, he really found a true passion for leadership and educating. Although he had wanted to become an English teacher, before Alaska Eldon wasn't sure if he truly had the capability to lead a group of people and educate them.
"[Leading the group on our solo trip] gave me a lot of confidence," Eldon said. "I'd wanted to be a teacher before then, but I wasn't really sure if I had what it took. Most of my desire to be a teacher came down to my love of literature and being in English classes. I loved reading and I loved writing."
Before Alaska, Eldon struggled his first few months of college. He missed his friends; his missed his friends' parents; he missed his own parents; he missed being home. He began to skip class after staying on long-weekend trips too long, which was taking a toll on his grades. He wasn't sure how to admit to someone how helpless he was.
"I didn't know how to tell my parents, who were worried about me and really didn't know what was wrong," Eldon said. "Certainly at this time, it was much more rare for kids to say things like, 'I'm depressed and I should see a therapist', because in retrospect, I had all the symptoms of depression. I should have seen a therapist and maybe been medicated. And I don't know [if] that would have fixed anything, but it might have prevented things from continuing to get worse."
When Eldon returned back to college after the accident, he felt that he was able to be more present with each of the moments that were taking place. He started to reach out to people and started to feel okay with asking for help and admitting when he needed help. He felt a sense of turning down a new road.
Leave a Comment
About the Writer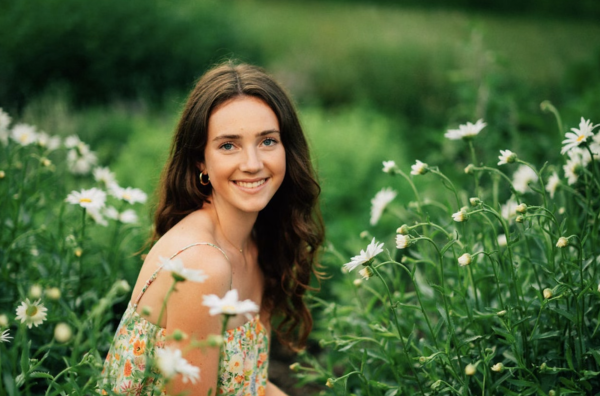 Ailish Kilbride, Web Editor-in-Chief
While trying to pack as many things as she possibly can in her schedule, Ailish Kilbride is entering her 7th semester on staff and her 4th semester in leadership. Ailish is a senior at Community High School. Taking long runs, walking her dog Lulu, playing field hockey at all hours of the day, reading Colleen Hoover books and hanging out with her friends and family are all at the top of her list of favorite things. She can't wait to be a part of all of the amazing work that the Communicator is going to do this year.