Filling the Gaps
A junior at Community High School (CHS) helped pick the math department's newest addition from their grandparent's living room. Out of a pool of seven applicants, Jesse Richmond was selected for the position.
"Once we saw that Jesse was there, there was really no one else getting the job," they said. Richmond served as a long term substitute during the 2021-2022 school year, and has now taken a full-time position teaching math at CHS.
This applicant pool was markedly smaller than is typical, an indicator of the staffing shortages that are affecting school districts across the state, and across the nation.
Rebecca Westrate, the assistant dean of CHS, has been a key member of the hiring process for the school for six years, and has worked in the administrative field for 15. She sits on nearly all of the hiring panels, which are composed of a combination of staff and students to ensure a diversity of voices.
The staffing gaps tend to show in more specialized positions, like special education and world languages, whereas positions in Art and English still draw high numbers of applicants. The school recently hired for positions in both fields, receiving between 30 and 35 applications.
Marci Harris, who has served as the district curriculum coordinator for world languages K-12 in AAPS for 10ten years, has seen a drastically shrinking candidate pool in her subject area. In her earlier days as a member of hiring committees, she recalls having between 30 and 40 applicants for a high school level Spanish teaching position. From there, they could narrow down the pool by Michigan teaching certification, language certification, and experience. In recent years, the same positions have received a tiny fraction of those applicants.
"Now we're lucky to get five applicants, and of those applicants, we're thrilled if there is even one that is certified and with the correct credentials to be hired," Harris said. There are still two Spanish openings that the district has been hard-pressed to fill, including an elementary position at Mitchell that has impacted four other schools since the start of this school year.
AAPS has the benefit of being a desirable school district for employment.
"Having worked in other districts, [in Ann Arbor] you are able to have a much broader pool of candidates," Westrate said. During her past experience in the metro-Detroit area Westrate had much more difficulty hiring and retaining qualified candidates.
"There's a lot to offer [in Ann Arbor]," Westrate said. "There are good schools here, good places to go, good things to do, good places to live." Not all school districts are as fortunate.
"Most of the candidates that we get [in the language department]— I hate to say we're stealing, but that's what's happening," Harris said. "They're applying to come to Ann Arbor and are leaving their districts, so then it becomes this domino effect where that district ends up short a teacher."
"
Now we're lucky to get five applicants, and of those applicants, we're thrilled if there is even one that is certified and with the correct credentials to be hired.
— Harris
According to a policy brief from Michigan State University's (MSU) Education Policy Innovation Collaborative, the percentage of teachers leaving their districts has increased by nearly four percent from 2010-2011 to 2019-2020. This domino effect has a more severe impact on some school districts than others. The highest rates of teachers leaving their districts occurred in districts with the largest economically disadvantaged or Black student populations, climbing as high as 12%. In schools like Ann Arbor, with lower proportions of economically disadvantaged or Black students, these rates remain consistently lower than state averages.
"It's a luxury here that a lot of our candidates have experience," Westrate said. "A lot of districts can basically only hire folks with very little experience." Although less experienced instructors can be great additions to teaching staff, veteran teachers tend to be more desirable in terms of employment.
The same policy brief from MSU demonstrates that lower income districts with higher proportions of minority students also have significantly higher percentages of novice teachers—described as having less than three years of teaching experience, whereas higher income districts have substantially fewer low-experience teachers.
But veteran teachers are getting harder and harder to come by for everyone. Some school districts, including AAPS, have resorted to hiring back previously retired teachers—who often hold their positions until a suitable replacement can be found.
"I see more retirees going back after nine months, or a year, and going to fill these jobs because there's just no one else to take it," Westrate said. "[These] folks just have a heart for teaching, and they're willing to come back and do that to get us through."
Harris and the world language department have also been reaching out to retired former teachers, as well as to teachers from other districts in efforts to encourage them to relocate to Ann Arbor.
"We're also reaching out to different organizations with people that we know are native speakers that might not have [certification]," Harris said. "So we're trying to encourage them to go back [to school], or even get emergency certification."
Districts have the option to acquire emergency certification for unqualified teaching candidates. Through a district-sponsored process, candidates can obtain a temporary certification from the state of Michigan allowing them to fill a position when they are truly unable to find a certified applicant.
However, this process isn't always viable.
"The state of Michigan has been putting up more and more roadblocks to get qualified teachers," Harris said. AAPS has had several teachers who came from private school backgrounds—where state certification isn't a necessity—who were able to gain certification while teaching on an emergency basis.
"Their [emergency] teaching was almost like the student teaching process, where they [would] get the credits for doing it, and [then] they would just have to take a couple of classes," Harris said. The process has become more convoluted, and in some departments is no longer allowed.
When there are no candidates, positions simply go unfilled. CHS has sometimes been forced to employ long-term substitutes to take the reins until a qualified candidate can be found. The school district was lucky to fill a vacated position during the 2021-2022 school year with Richmond, who had the qualifications to teach math, but not all schools are as lucky.
"Districts have had to do all sorts of things to get [vacancies] covered, whether it was emergency certification, or long term subs who aren't certified at all just trying to follow provided lesson plans," Westrate said. In extreme cases, classes cease to be offered, or are transitioned to an online setting, where a certified instructor goes a longer way.
A major indicator of AAPS's staffing woes is in the school of education at the University of Michigan, with just 11 world language students in its teacher preparation program. In the past semester, there was only one student world language teacher in the entire district.
As of the 2022-2023 school year, the United States Department of Education's Teacher Shortage Area's report for Michigan lists math, art and music education, science, world languages, health and special education as experiencing critical shortages.
"There's definitely a general feeling of doom and gloom around this, that no one will ever want to be a teacher," Westrate said. "But I don't believe that to be true." Although she is optimistic that the staffing crisis can be addressed, she thinks that drastic action will need to be taken—centered around organizational and financial systems in schools.
"I think they will have to look at pay," Westrate said. "They're just going to have to be honest about that fact. It's a job where you might cost yourself out."
Nationwide teacher shortages reflect the same sentiment: something needs to change in order to both retain current teachers and usher in the new.
Leave a Comment
About the Writer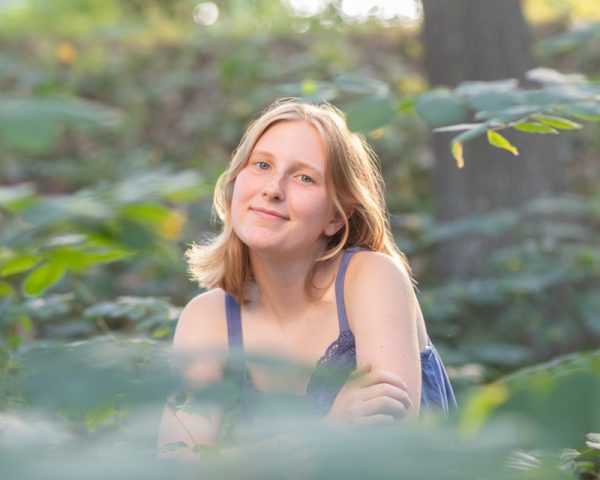 Serena O'Brien, Print Editor-in-Chief
This is Serena's third year of journalism, and her second year as a Print Editor-in-Chief. She loves to be outside, whether that's running, hiking, biking, swimming, or just lazing around in the sun. Work takes precedent though, so you're more likely to find her writing, editing, doing copious amounts of math homework, or taking a break to play her mobile game of the week. She is beyond excited for another year in Room 300!