Humans Of Community: Lucia Page Sander
I don't know what I'm going to be when I grow up, but I'm not worried about it. I get that question at least twice a week and answer with a new grand plan every time:
"I'd really enjoy doing wildlife photography and research all over the world, then writing about it for National Geographic."
"Definitely something in the medical field… I'm really interested in pursuing immunology, or maybe genetics."
"I think I'll open a hotel where every room is different and we bake fresh bread every morning. I'd put a garden on the property too."
My interests and desires are so diverse that I truly cannot predict where I'll be in 10, 20, or 30 years, but I trust my instincts enough to know I'll be doing something fulfilling, something active, and something where every day is different. Our futures hold options we can't comprehend today, and I'm truly looking forward to experiencing it all. 
To me, the future is possibility – nothing is promised, but nothing is out of the question.
Leave a Comment
About the Writer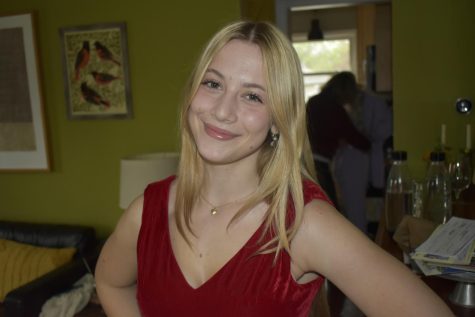 Lucy Cassell-Kelley, Opinion Editor
Lucy Cassell-Kelley is a senior at Community and is going into her third semester on staff. She spends most of her time at gymnastics, where she practices and coaches. Lucy is an avid reader and her favorite book is 'Beautiful World, Where are You' by Sally Rooney. Lucy enjoys nature, hikes and spending time with friends and family.