Learning Beyond the Walls of CHS
The Community Resource (CR) program is one of the pillars of CHS's identity. The program allows students to create their own unique classes with local experts or participate in classes at one of the universities in the vicinity and beyond. Despite seeing an expected decline in participation during the height of the COVID-19 pandemic, numbers have leapt right back to pre-pandemic levels according to the CR office.
This semester, Sam Austin, Jaye Robbins-Oliver and Zoe Simmons are among the dozens of students customizing their courseloads.
Leave a Comment
About the Writer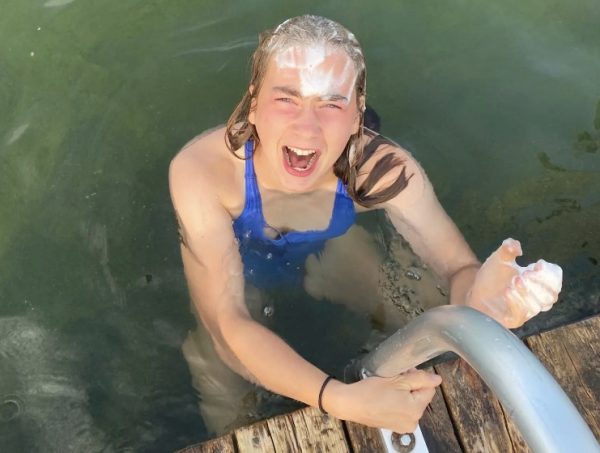 Lucia Page Sander, Social Media Editor-in-Chief
This is Lucia's fourth semester on staff and her first as a Social Media Editor-in-Chief. When she's not playing soccer for the Michigan Jaguars or competing for Lily Weightlifting, you can find her in the garden, watching tennis with her family, or jumping on her mini trampoline. Lucia loves surfing, doing the Wordle, climbing trees, and munching on cherry tomatoes. She is beyond excited to see what this year brings both inside and outside room 300.