Remi Harrington is Lobbying for Change
Counseling office secretary Remi Harrington, her experience as leader of Zoo City Farm and Food Network and her journey to Washington, D. C..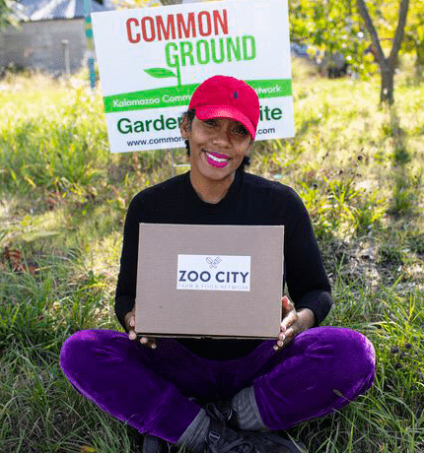 Seated among dozens of activists and advocates lobbying for change in the nation's capital, Remi Harrington, CHS counseling office secretary, wasn't nervous: she felt empowered.
Beyond her duties at CHS, Harrington is the founder and lead organizer of Zoo City Farm and Food Network, an organization that advocates for food security, food justice and food sovereignty in the Kalamazoo Metropolitan Area and beyond. Through political action, community events and network of neighborhood farms, Zoo City works to restore vacant land and reshape American food systems, all while working to center the voices of Black women.
As reported by the United States Department of Agriculture's (USDA's) 2021 records, 22% of Black children in the United States lived in food insecure households. Additionally, single Black mothers are currently the most likely population to be food insecure in the U.S. Harrington, a single Black mother, has found a way to battle these figures.
When her daughter Tegan was born, Harrington had an epiphany.
"For many years I worked in maternal-infant health and advocacy, and I saw that our Public Health Needs Assessment said really unfortunate things about single, Black moms and what our disposition was in the community where we were living in Kalamazoo, and I didn't want that to be my story – I didn't want to me or my daughter to be just a statistic," Harrington said. "I believe that there was something put in my heart when Tegan came that made me understand that if I wanted to have the agency that I said I wanted to have, I needed to have my own land and grow my own food, which is what I did."
From there, Harrington began teaching her daughter – along with the other kids in the neighborhood – how to garden. Eventually that "spiraled" into the multi-faceted web of social and political action that Zoo City is.
Earlier this March, Harrington had the opportunity to make change on an even larger scale by making a trip to Washington D.C. where she spoke with senate staffers about obtaining federal allocations to directly support urban growers in Michigan. According to Harrington, eliminating the intermediary of grant programs is a step toward eliminating suppression efforts that tend to hold underrepresented farmers down.
Another focus of Harrington's conversations was the possibility of implementing a Contaminated Land Remediation Program that would conduct clean-ups of metropolitan areas to be used for agriculture.
Harrington looks forward to continuing to make a difference in both food systems and lives.
"I feel more knowledgeable and more equipped to be able to make and facilitate changes now," Harrington said. "I want [people] to know that if there's anything that you want communicated, you can take action and make yourself heard."
Leave a Comment
About the Writers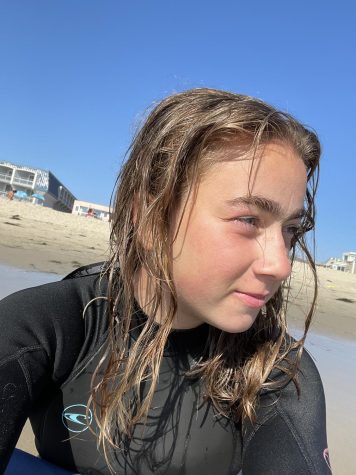 Lucia Page Sander, Journalist
Lucia is a sophomore in her second semester on staff. When she's not playing soccer for the Michigan Jaguars or competing for Lily Weightlifting, she loves to make things out of oats, watch tennis with her family, work in the garden, and walk her eight pound chihuahua. She is ecstatic to be able to learn from her peers and explore new things this year as a part of The Communicator.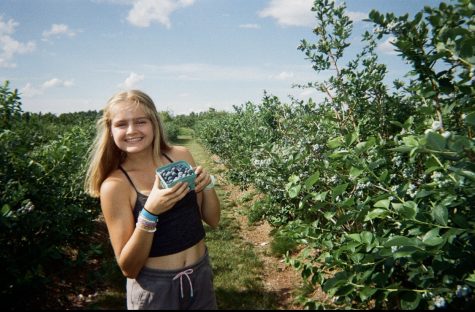 Clara Freeth, Journalist
Clara is a sophomore at Community. This is her first semester on staff and she is so excited! In her free time, Clara enjoys playing field hockey and spending time with her friends.