"The Fabelmans" Review
"The Fabelmans," is a drama film based on the true story of Steven Spielberg's childhood. The film is directed by Steven Spielberg and the screenplay is co-written with Tony Kushner. It stars Gabriel LaBelle as Sammy Fabelman, Michelle Williams as Sammy Fabelman's mother Mitzi and Paul Dano as Sammy Fabelman's father Burt. The movie tells a story about a young inspired filmmaker who learns to make compromises between family and passion.
The entire plot is built around the Fabelman family. It starts when Sammy Fabelman was a kid in 1950s New Jersey and watched the movie, "The Greatest Show on Earth" with his parents. Sammy was stunned and impressed by the train crash scene. In order to watch the scene over and over again, he made a deal with his mother and re-staged the train crash scene with a camera.
Years later, Sammy became a teenager and continued filming as his "hobby." Sammy's filming skills and talent improved, receiving praise from friends and family. He discovered a secret relationship between his mom and his uncle, Bennie. During this period of time in film, you could clearly feel the "compromise" that Sammy had to make between his art "hobby" and family. In front of the screen, I was both excited and worried about the plot and decisions Sammy was going to make about his filmmaking "career." At this point, the film is clearly focusing more on the process, instead of the result.
In terms of revenue, The Fabelmans is far from successful. It cost $40 million to produce and the box office only generated around $30.4 million. The efforts that are put into the movie are visible through the plot and all the transitions. But "The Fabelmans" clearly failed to achieve commercial success.
The Fabelmans is definitely a movie worth watching. Throughout the movie, almost all the main characters adjusted and attempted to find a balance between their "hobby" and family. Since the movie is based on a real-life story, it is clear that Sammy Fabelman was representing Steven Spielberg. "The Fabelmans" broke down the story into beginning, middle, climax and end. Throughout the film, it addresses the importance of making decisions and compromise; every character has unique problems and there are no perfect solutions. At the end of the film, through the perspective of Sammy, it encouraged us to make the right decision for ourselves and fully commit to the career or "hobbies" that we love.
"The Fabelmans" was released on November 11, 2022 and is now available for streaming.
Leave a Comment
About the Writer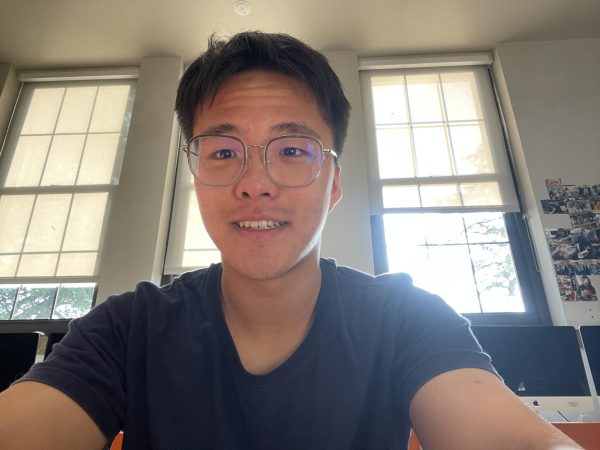 Anthony Wang, Opinion Editor
Anthony is currently a Junior at Community High School. It is his second year as a communicator stuff, and first year as a Web opinion editor. Anthony is doing Varsity Crew at Huron, and Mock Trial at Community. In his spare time, Anthony likes to hang out with his friends, play video games, and watch videos on Youtube.