CR Spotlight: Gabriel's Screen Play
Name: Gabriel Semrau
Location: Craft Theater at CHS
Instructor: Emily Wilson-Tobin | wilsontobine@aaps.k12.mi.us
---
What do you do in your CR?
For my Theatre Production CR, A friend of mine had written a musical called The Impropers, and our class was centered around just putting it together and eventually performing it. I enjoyed it. It was nice to have a light and easy show to work on for a while.
Why did you take it?
My Friend who wrote the musical, The Improper, offered me a role in it. I thought it would be fun, so I took it on and started the CR with a few other people.
What do you like the most about your CR?
Well, for my CR, I just finished writing this musical and helping manage/direct it. It was an exciting experience.
What is something you weren't expecting?
I knew what I was getting [myself] into with both of the CRs, but I was surprised to find out the number of people who came to watch our muscle. It was really lovely to see people support us and enjoy themselves.
What's the most interesting assignment/thing you've done?
Coming into this Theatre CR, I was [supposed to] write a musical, but I didn't know how to write music. So a lot of it was trial and error. To solve this issue, I found a bunch of people that knew how to write music; each [person would] write one song for the show, and I would coordinate everyone. So the most interesting thing for me was learning how to coordinate and lead this project.
Most memorable moment?
The show itself was the most memorable moment; seeing the audience's reaction and the culmination of our work was so unique.
What have you learned?
I learned how to direct and manage a crew as well as how to write a musical.
Regrets you have about CRs/this specific CRs?
I don't regret taking [any CR] this year. It was a fantastic experience. I made a couple of scheduling errors, which made things weird for me for a while, but that was entirely on me and had nothing to do with the CR.
What is something you wish you had known before you started this CR?
I wish I had begun taking CRs and figuring the system out earlier.
Would your instructor do this CR with other students in the future?
Yes! She would definitely do this CR again.
Leave a Comment
About the Writer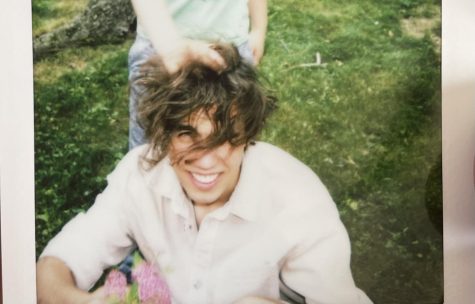 Matthew Castilho, Business Editor
Matthew is in his senior year at Community High school, and this is his first year on staff. When he isn't busy with meetings, you can find him cooking, working in the Lab, leading Mock Trial, or hanging out with friends. In the precious times he's not doing that, you can probably find him preforming his forum council president duties. Matthew enjoys playing with his shaggy dog, Zuni, eating and listening to music.