Hilarious, raunchy and original, "Bottoms" by Emma Seligman (director and writer) is the comeback queer movie that lesbians needed.
"Bottoms" centers around a duo, Josie and PJ, who are entering their senior year of high school. Josie and PJ are lesbian social outcasts who can't compete with the celebrity status that the school's football players have achieved. They are the "ugly, untalented gays" of the school and have been crushing on two of the hottest cheerleaders. Both halves of the duo still have their virginity cards, leaving them desperate and willing to do anything for sex.
When it is rumored that Josie and PJ have spent time as juveniles, they decide to run with the rumor to win over their out-of-league crushes. After gaining the identity of being tough and invincible, they decide to create a self-defense club to further attract women. Intense fighting, blood, bruises, and broken bones — which are shockingly allowed — draw multiple women into the club, including their two crushes.
"Bottoms" truly encapsulates the experience of being an awkward, out-of-place teenager and has great queer representation. I loved how Emma Seligman (writer) and Rachel Sennot (actress and writer) made the characters' queerness just another part of their identities, as opposed to a huge burden. It shows queer people at their best and their worst, ultimately creating an outrageously funny setting that I believe fits right in with other lesbian comedies, like "But I'm a Cheerleader" and "Booksmart".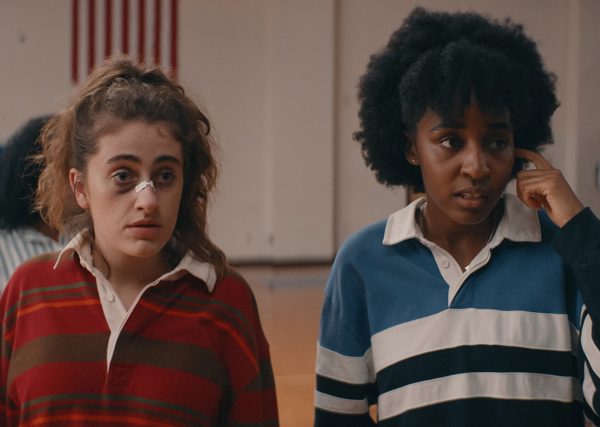 Although I can see this film becoming a staple of the LGBTIA+ film genre, I did see some flaws in it. The editing is a little too rapid at some points and feels as though too much was cut out of the movie. I believe a director's cut would be super interesting and potentially better for the plot. Not only that, Seligman could have gone further to shock the audience. The movie doesn't lack drama or bloody moments, though Seligman could have made those moments feel less tame at the moment by stretching the insanity even more. Even though "Bottoms" is set in an insane fantasy world, you will be entertained with its hilarious outcomes.