Graduation 2010: A Night of Memories, Recognition, and Song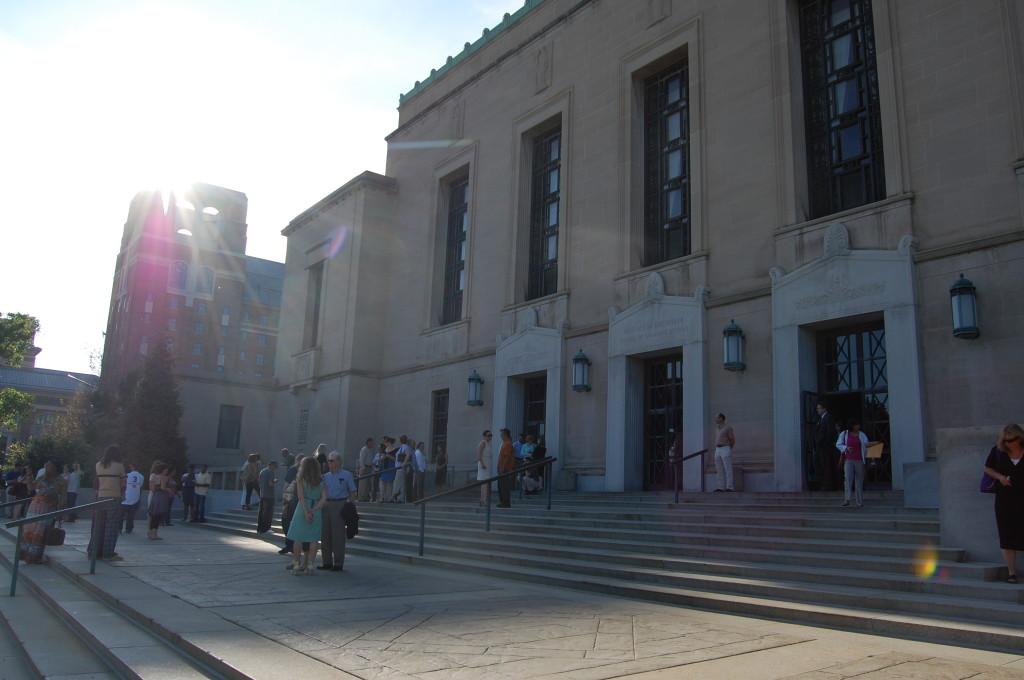 Rachelle Mehdi and Kerry Fingerle
June 8, 2010
It seemed as though one could sense the buzzing excitement that filled Rackham Auditiorium on Tuesday, June 1st, 2010 before even stepping through its doors. Anyone in close relation with a CHS senior — staff, parents, grandparents, siblings, boyfriends, girlfriends, friends — was at Rackham that night.
The CHS jazz band played as people made their way into the auditorium and NHS students served as ushers and helped people find their seats. The auditorium roared with applause at 7:00 p.m. as CHS staff walked in, followed by the graduating seniors shortly afterwards. After Dean Jen Hein and Superintendent Todd Roberts made their opening speeches, seniors were given awards.
Graduation is run a bit differently at Community than at Pioneer and Huron (how surprising). Seniors sit by forum instead of alphabetical order and go up on stage together by forum to receive their diplomas. But this is not the best part. Because of Community's small size, seniors are given the opportunity to give a short 30-second speech on stage. This year there were 122 seniors who graduated. Whether it was a simple "Thanks" from Jascha Wilcox or Alex Patten and Zakk Aube singing "The Nadeem Song", everyone had a chance to speak.
The night was also filled with great performances, including a guitar solo by Max Bowen, "Let It Be" by The Beatles performed by the Simmer forum, and a short fillm made by Colin Leet. The crowd sighed "aw" in unison at the slideshow of baby pictures, and some got emotional towards the end of the evening. "It's just really sad," said CHS senior Hilary Burch when asked how she felt about graduating. "I still have to go to school when I go back [to France]," said French exchange student Pauline Guimard "but I am so happy I got to graduate. It was really fun."
The class of 2010 sure went out with a bang, but it was the kind of bang that resembles fireworks on the Fourth of July. With graduation as closure to the seniors' journey through high school, Community High hopes to have given them courage to embark on new journeys as they step out into the world, and the skills to prepare them for forthcoming adventures.