Community High Students Take an Active Role in Pioneer Theater Guild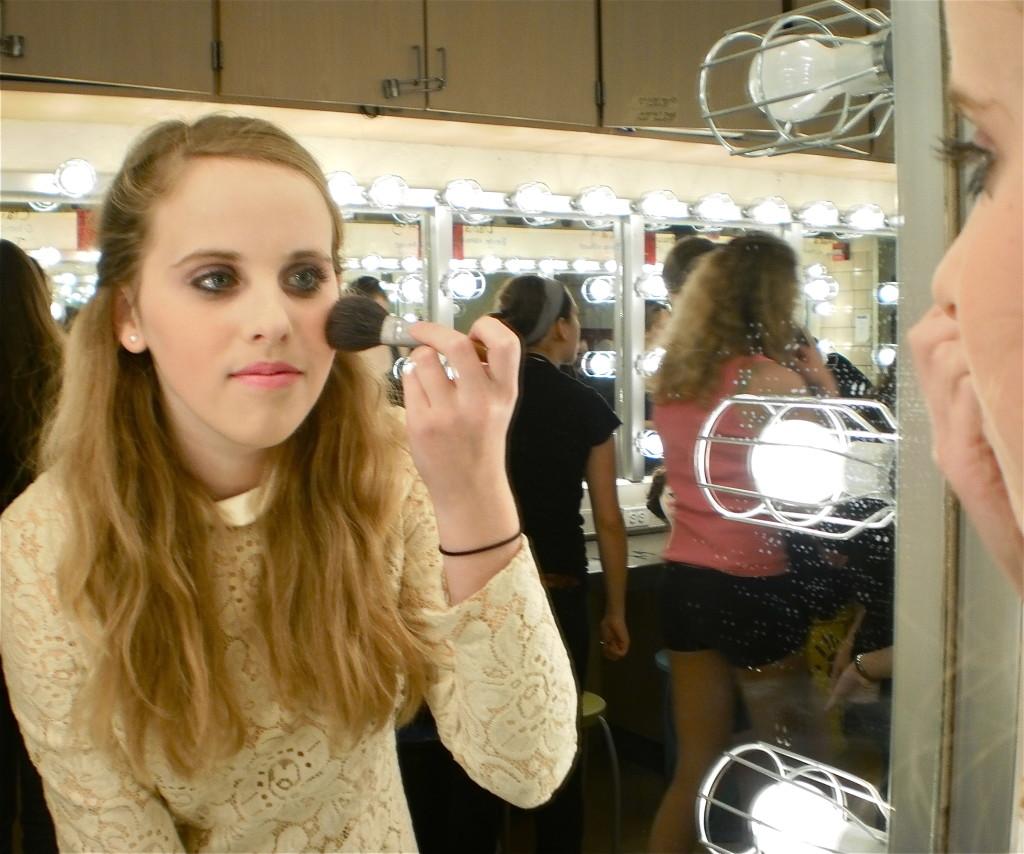 Adina Nadler
November 16, 2010

In Pioneer Theater Guild's Hairspray cast of 62, 15% are Community High students. Two of these are lead characters. Even the assistant stage manager, Kate Summers, goes to Community. Needless to say, the amount of CHS participation in Pioneer theater is huge. This may seem slightly strange, given the growing theater program at Community. But there are a lot of reasons why these students decided to take part in the Pioneer shows.
Many of the Community students who participate in Pioneer Theater Guild chose to do so because they have some connection to the program, either through family or friends. "My voice teacher's daughter did theater here so I had been watching the Pioneer shows for a while," said Carly Paull-Baird, a CHS junior who plays Amber, the main character's rival, in Hairspray. "So I always knew that I wanted to do Pioneer Theater Guild."
Abby Lauer, a freshman at Community High, decided to try Pioneer theater because both of her sisters had been active in Pioneer Theater Guild and really enjoyed it. "Also, at Pioneer there's a lot of musical theater, and I'm really into that," Lauer said. Another reason Lauer decided to try Pioneer Theater was because it's a bigger environment, and as a freshman, she would much rather be a minor character than have a major role. "I feel like at Community, I'd be more likely to get a big part as a freshman because there aren't as many people," Lauer explained.
There's a chance that both students would decide to try Community Ensemble Theater in the future, but at the same time, Pioneer Theater Guild has become a second home for them. "I've considered doing CET before. I think the thing is that once I got into Pioneer Theater Guild, I never wanted to go back. I've found my place here at Pioneer. It's where all of my friends are," Paull-Baird said. "It would have to take a really good show for me to want to do Community Theater."
"The Community program is really good," Lauer said. "But I really like all the people who are in Pioneer theater and I already know them really well."
Having the ability to go from one school to another is an opportunity that's unique to students in Ann Arbor Public Schools. Not everyone is given the option of trying out programs at other schools and still spending most of their time at the school of their choice.