Michigan Soccer Advances to College Cup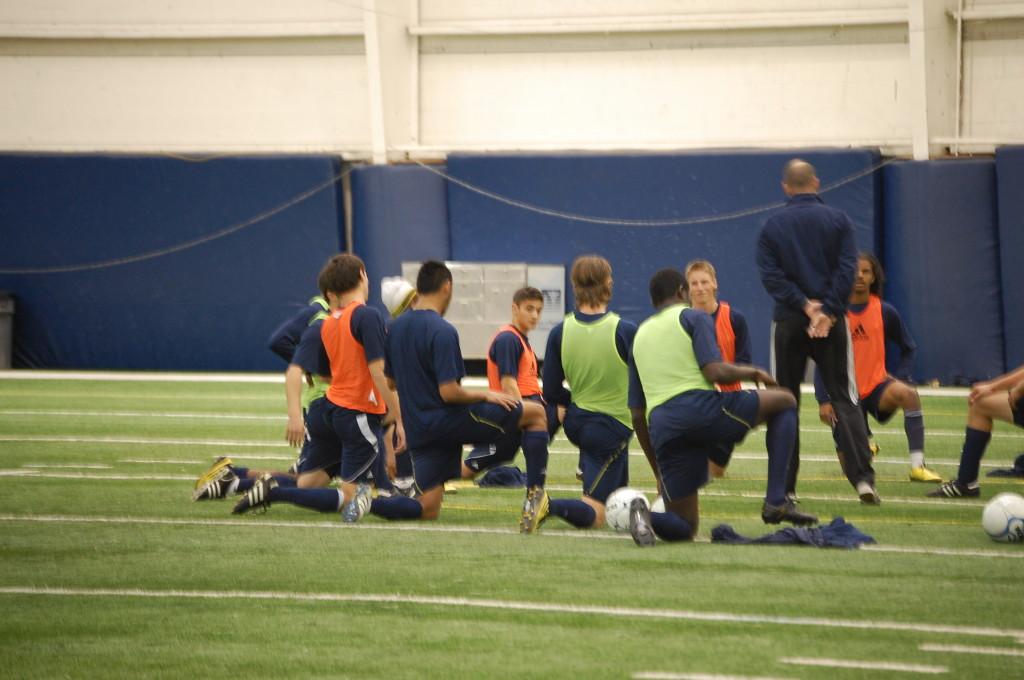 Jesse Buchsbaum
December 7, 2010
Michigan is one of just four teams left in the nation.
On Saturday, December 4, Michigan soccer fought their way into the College Cup, the Final Four of the college soccer world. In double overtime fashion, the Wolverines finally triumphed over Maryland, winning 3-2 after a  winning goal from Fabio Pereira 3:18 into the second overtime. Jeff Quijano assisted Pereira, while also scoring a goal himself. Justin Meram scored in the game as well.
The Wolverines were able to triumph despite being out-shot 33-18 in the game. They made the most of their chances, putting eight of those shots on goal, and converting on three of them. Maryland was only able to put nine shots on goal.
Michigan will advance to play second-ranked Akron on Friday, December 10th at 8:00 pm in Santa Barbara, California. The Wolverines lost once already this season to then top-ranked Akron in October, in a 7-1 blowout. We will see soon if the result can change this time, and if the Wolverines can find a way to advance to the national championship.
"The focus has always been about getting to the Final Four," said Michigan coach Steve Burns. "So now… we get to the Final Four and we're going to have to work really hard now about shifting gears to winning the championship."
Photos by Jordan Siden.
For questions or comments, Jesse Buchsbaum can be contacted at jessebu@gmail.com.