Seattle Based hip hop Artist Macklemore Performs at Blind Pig
Macklemore, a hip hop musician from Seattle, performed on April 26, 2011 at the Blind Pig. Macklemore flew in from Seattle to perform after having postponed the show previously. Dante Lasalle, a local musician, opened the show. He performed to a crowd of near 500 dedicated fans, many of whom were University of Michigan students, who sang along and danced throughout the show.
In February, young hip-hop artist Macklemore sold out one of Seattle's biggest rooms (The Showbox) in under 48 hours. After the seemingly successful ticket sales, he performed at The Showbox for the second time in March. Through time, Macklemore has become much more well known.
"The Language of My World", Macklemore's debut album, expresses his strong energy, social and racial consciousness, and his structured political vision. When it released in 2005, last.fm called him "one of this country's most promising young artists." Macklemore's popularity has increased throughout the whole of the United States in the past years, including in Michigan. This was highlighted in his performance on April 26, when he performed at the Blind Pig in Ann Arbor.
Traveling alone, and performing without a DJ, Macklemore's independence drives him through his musical career. Between his sweat-dripping songs, he expressed how grateful he was for everyone that came to support him. "Michigan is just a place that makes you want to rap," he said. Macklemore himself was surprised by the amount of support that the crowd showed.
His rising popularity has led to more ticket sale, including selling out 5,000 seats at Detroit's Fox Theater on April 30th.
About the Contributor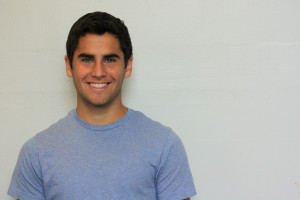 Fernando Rojo, Editor-In-Chief
Fernando, Editor-in-Chief, has been on staff for four years. He enjoys covering politics, concerts, and producing videos. He works as a Peer Educator and Planned Parenthood and plays soccer. He enjoys medium size walks on the beach, but not at sunset. Ask him on a date.