CHS Students Excel in Burns Park Run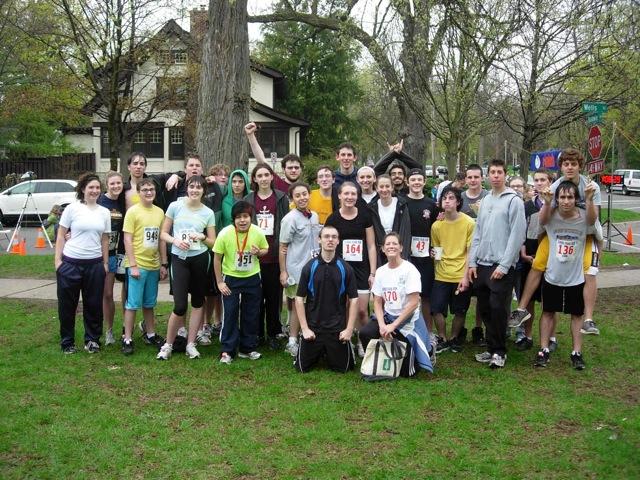 Jesse Buchsbaum, Kyle Morrison, and Garrett Wood
May 5, 2011
A light sprinkle of rain doused Ann Arbor on Sunday, May 1, even as 1,012 people congregated around Burns Park for the 2011 Burns Park Run. At the end of the day, Community High would end up sweeping the 5K, with Galan Burrell taking first place overall in the 3.1 mile run, while Hannah Bogard won the women's side of the race.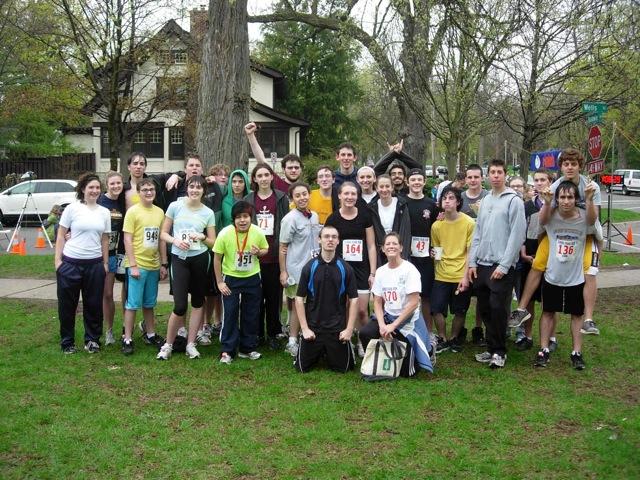 Robbie Stapleton encouraged students at CHS to join the run, especially members of her personal fitness and health classes. "We always do a race, each semester. We have not always done Burns Park, though. So Burns Park– we've done it for maybe six years or seven years now."
Stapleton said that this year, Community's runners performed better than they had in the past. "I was really happy with this year's finishes. First time in the history of the world that top overall finishers in the female and male divisions came from Community High School."
Community High School entered 44 runners and had astounding results. For the 5k, Galan strided across the finish line in first place with a time of 17:49, chased by Community High School classmates Garrett Wood and Michael Savage – taking second and fourth respectively for the high school boys division.  Community held a respectable six of the top ten finishers for High School boys.
Bogard, another student in Stapleton's personal fitness class, took first place among all female participants. "It's always good to have competition," said Bogard. "You definitely run harder if you're running with somebody who is around your same level, so you can push each other. I think it's mostly a mental thing."  Bogard had very little competition from the high school girls division, however, winning the division by over five minutes. Emily Digiovanni and Tressa Stapleton also made it into the top ten among high school girls.
Community swept the 10k in the high school boys division, taking every spot in the top 10. Jesse Buchsbaum led the way, finishing in fifth place overall, while David Soth-Kimmel took second in the division and 15th overall. CHS also swept the high school girls division, as Jennifer Sercel, Gillian Golden, and Katie O'Brien took the top three places for girls.
Burns Park was also home to a celebrity guest on Sunday. World-record holder Doug Kurtis, 59, participated in the 10K and took second place overall. He holds two world records:  most marathons won worldwide (40), and most marathons finished in under 2:20 (79). He finished the 10k in 39 minutes and 30 seconds.
The day was undoubtedly a success for Community High runners, as well as members of Stapleton's personal fitness class. While
these students were able to enjoy the outdoors with a run, they are also now exempt from taking the personal fitness final at the end of the year, because of their participation in the run.
Stapleton, however, firmly believes that credit in the class doesn't even compare to the lessons learned in running this race. "My favorite thing is watching people cross the finish line who never thought they could do that," said Stapleton. "And so doing something that they thought was impossible a few weeks ago, that's what really makes me happy."