Smoking Microwave Causes Stir During Lunch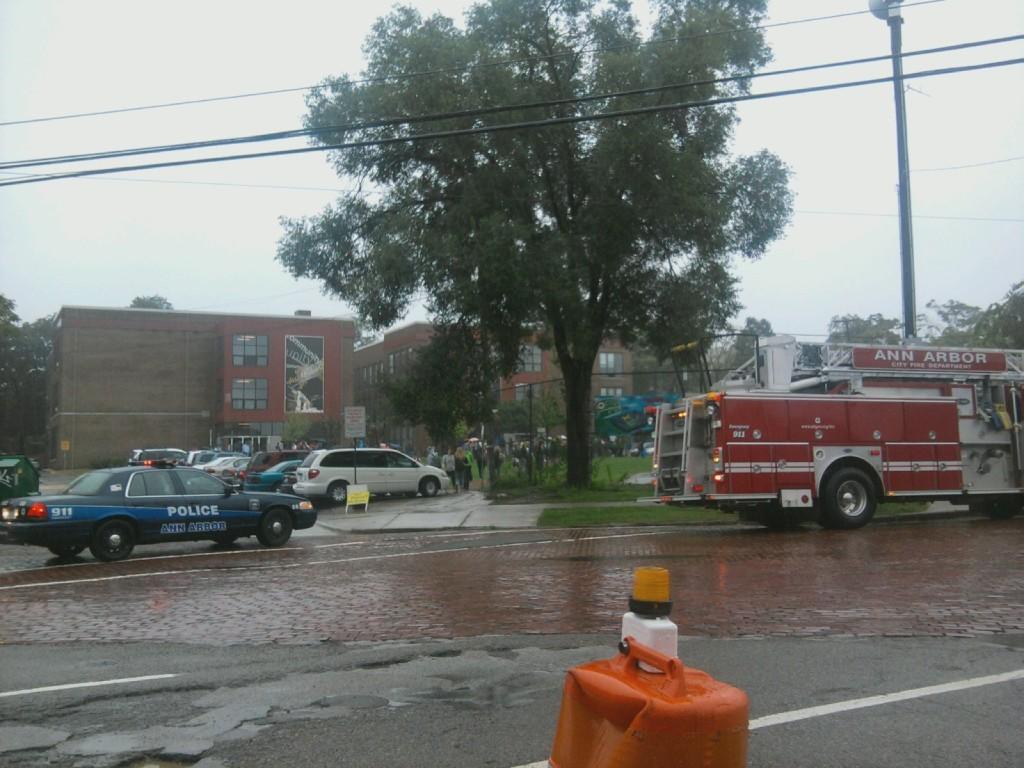 Melanie and Danny Langa
September 8, 2011
The fire department was called and the building was evacuated during lunch on September 8th.
Students in Chloe Root's room saw smoke coming from the back area of the room. The smoke was the result of a new microwave being used to heat up lunch. Even after Root determined that there was no fire inside the microwave students pulled opened windows in the room to try to clear the smoke. However, the smoke set off the smoke detector which triggered the fire alarm.
Once the fire alarm sounded students and staff exited the building without incident. Although there was no actual fire, the school building remained off limits until cleared by the Ann Arbor Fire Department. Because of district protocol, when a fire alarm goes off unexpectedly, no matter the situation, the Fire Department is required to investigate.
While students and staff waited outside the building three fire department vehicles and one police car arrived.  Three fire fighters entered CHS through the front entrance and returned approximately five minutes later to announce that it was safe to return inside.
The microwave was removed after the fire department left.
The incident was resolved before 6th block started, and classes resumed as usual.