Sports in Ann Arbor: September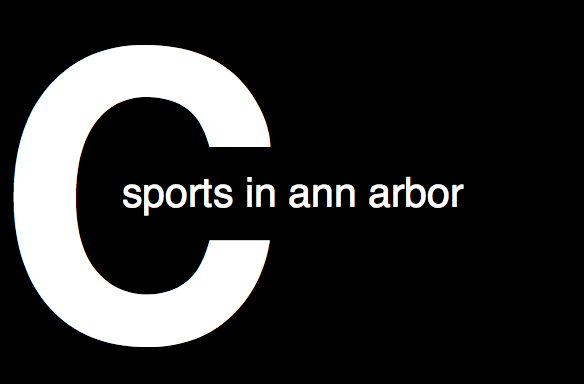 Danny Langa and Fernando Rojo
September 28, 2011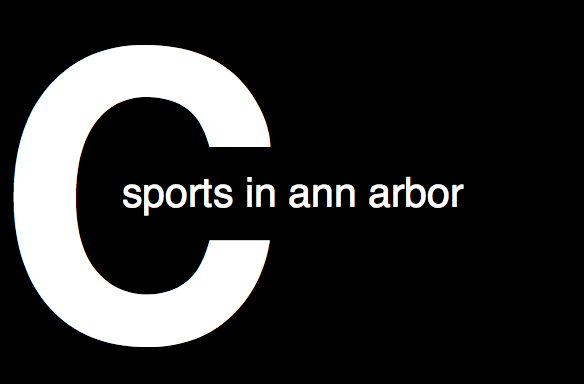 SPORTS IN ANN ARBOR_ SEPTEMBER
Sports in Ann Arbor is a monthly podcast by Danny Langa and Fernando Rojo. The podcast mainly discusses prep sports in Ann Arbor, focusing on Huron, Pioneer, and Skyline High School. Tune in every month to hear about different sports and results for a variety of teams in the area.
In this months addition, we take a look at the fall sports including Football, Men's Tennis, Men's Soccer, Field Hockey and College Football. Tune in every month to hear what is new with Sports in Ann Arbor.
SPORTS IN ANN ARBOR: SEPTEMBER
Danny: Hi, I'm Danny Langa
Fernando: And I'm Fernando Rojo
D: This is Sports in Ann Arbor. The 2011-2012 high school sports season begins with fall sports. In this edition, we will take a look at Football, Men's Soccer,  Men's Tennis, Field Hockey and college sports in Ann Arbor.
F: On Friday, Cross town rivals Ann Arbor Pioneer , and Ann Arbor Skyline faced off in a thrilling game of football. Senior running back and Community High student Drake Johnson, led Pioneer to a 52-49 victory with a dominant total of 394 yards, averaging 13 yards per carry, and six touchdowns.
D: Skyline favored the passing game, with senior quarterback Andrew Copp throwing for a total of 557 yards and completing 63% of his passes. Purdue committed wide receiver, Jordan Woods led Skyline with 221 receiving yards and 9 catches resulting in 3 touchdowns.
F: Going into the fourth quarter, The Pioneers led by 2. With 2 minutes left in the game and pioneer up by 3, Skyline completed and 28 yard touchdown pass to Theron Wilson, giving them a 4 point lead. After receiving the kickoff, Pioneer worked their way down the field until Drake Johnson powered in a 10 yard touchdown run to win the game for the pioneers. This loss pushed the Eagles' record to 2 and 3 while Pioneer gets a winning record of 3 and 2.
D: The Huron River Rats football team traveled to Monroe but found the competition to be tough. The river rats were shut to only 21 points and allowed Monore to score 42. Huron quarterback, Alex Hassan completed 48% of his passes but threw 5 interceptions. Monroe keeps an undefeated record as Huron falls to a 1 and 4 record.
F: Huron will face Skyline in their next game. Both teams look to redeem themselves after tough losses. Next we look at the Men's Soccer. Pioneer leads the Ann Arbor trio with 12 wins, one tie and one loss, and a positive goal differential of 55. The Huron River Rats have a record of eight wins, three losses and one tie. Huron tied Skyline's new and uprising soccer program in early September, and Pioneer beat Skyline 2-0, leaving the Eagles at a record of seven wins, three losses and four ties.
D: Huron will face Detroit Country Day in their next game, Pioneer will face Dexter and Skyline will face Tecumseh. They all will attempt to maintain their winning records as the season comes to a close. Now we look at Men's Tennis. Huron tennis is dominating the SEC red conference and is undefeated in their matches. This includes an amazing upset of the #1 ranked Catholic Central by a score of 5 matches to 3 matches.
F: Jack Petersen plays #1 singles for the river rats and is pleased with how this year is turning out. (Sound bit from Jack Petersen interview goes here) The river rats are now the #1 ranked team in the state. Huron field hockey is also doing well this year. The 2010 state champions look to defend their title this year and are in a good position to do it. They are undefeated but Pioneer is hot on their tail and look to upset the state champions this year.
D: The Michigan Wolverines football squad is off to a hot start. The Wolverines have won their first four games including a thrilling game under the lights against Notre Dame. This was the first night game ever played in the big house. The Wolverines are ranked in the top 25 in the nation and face the Minnesota Golden Gophers next for the little brown jug.
F: Michigan quarterback, Denard Robinson was named Big Ten Offensive Player of the week. He dominated against San Diego State, the former team of first year Michigan head coach, Brady Hoke.
D: That's all for the first addition of Sports in Ann Arbor in the 2011-2012 school year. I'm Danny Langa.
F: And I'm Fernando Rojo. Thanks for listening and we will see you next time.