Local Landmark Dexter Cider Mill Attracts Crowds During The Fall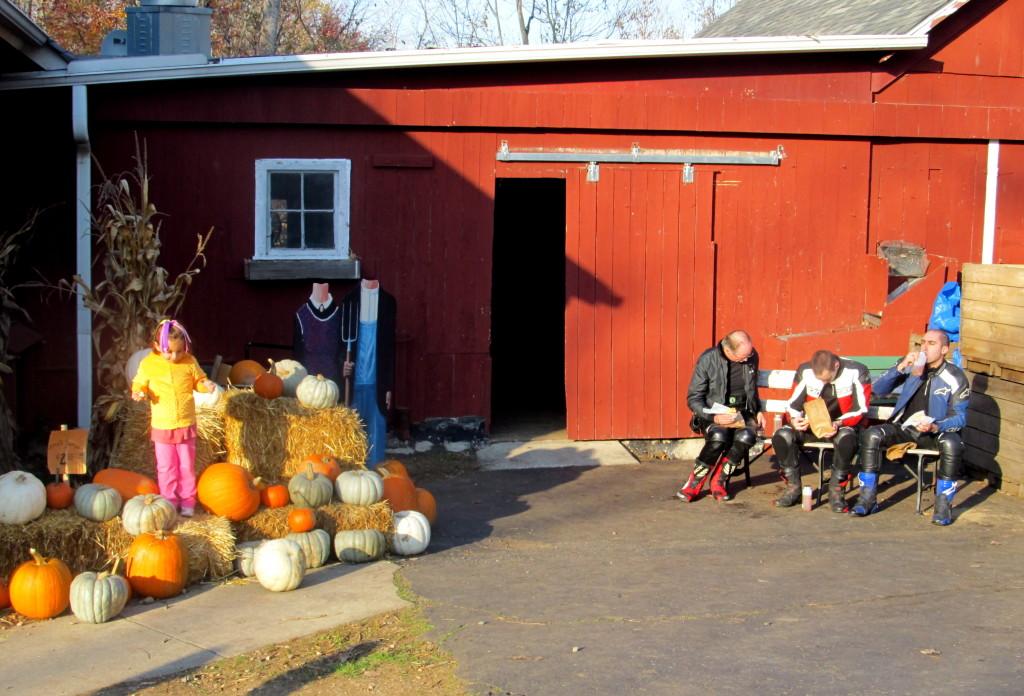 Ella Bourland and Helen Januszewski
October 31, 2011
With the school year well underway and the first of the season's holidays fast approaching, there is no shortage of things to do in autumn. The Ann Arbor area has a variety of attractions that brings families and friends, old and young, outdoors to enjoy the last of the warm weather.
One of the many popular activities in the Ann Arbor area is to enjoy is the friendly atmosphere of the Dexter Cider Mill. Located at 3685 Central Street in Dexter, MI, the Cider Mill is opened mid-October to mid-November every year. As the oldest continuously operating cider mill in Michigan, it is something of a landmark in the area. Anyone can enjoy the variety of fresh and packaged products the mill sells including cinnamon sugar doughnuts, caramel apples, pies, jams, and of course, apple cider.
Marty Steinhauer, one of the owners of the mill, guesses he makes about 6,000
doughnuts on a busy day. "That might only be one or two weeks out of the year. And then early in the season, it's a lot less than that, and later in the season it's a lot less than that," Steinhauer said.
Yet with such a high level of production, it is impressive that the all of the products are still fresh. "Most of the time, anything that you would get as you go through the line, is no more than an hour old. And some of them one or two minutes old," Steinhauer said about his doughnuts in particular.
For many, these doughnuts are most delicious when accompanied by the mill's natural cider. The equipment used to make the cider, an oak rack press and the hydraulic belts used to power it, are over 100 years old. All of the apples are locally grown, "We have a small orchard in Chelsea. We grow some of them, but we can't supply really nearly what we need, so we get most of them just from local people around. Probably within a 30 mile radius is where we get the rest of our apples from," Steinhauer said.
The mill's history and atmosphere draw crowds and keep people coming back year after year. Steinhauer said people still come in to the mill even after 60 or 70 years."I [saw]
a lady yesterday that said she's come…for 80 years. That's a long time, and for people to know that, and to remember this. That's important to us," he said.
Even after 25 years, Steinhauer still enjoys working at the cider mill. For this he gives most of the credit to the history of the mill. Steinhauer said, "We could go … and build this on a farm, and have hay rides and do kinds of things like that, but this is so historic here, not only the equipment, but the building and how long we've been around. I mean we just … love this history of it and want to try to keep it going as long as possible."