Hearty Fall Squash and Sweet Potato Soup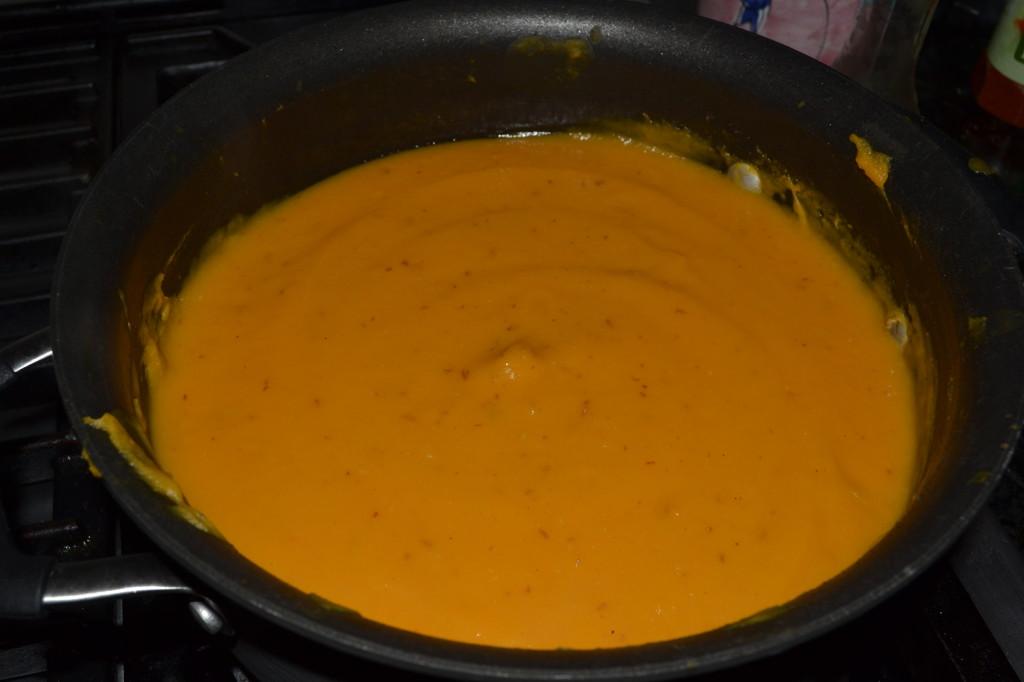 Sarah Kerson
November 9, 2011
Squash is a staple of fall produce. There's nothing like a hot bowl of soup after a cold November day. This recipe, adapted from Mark Bittman's Winter Squash Versions I and II recipe from his book "How to Cook Everything," uses acorn squash, butternut squash, and sweet potato. The great thing about this soup is that the recipe is flexible. Try it with any other kind of squash, vegetable or potato!
Squash and Sweet Potato Soup
Makes 6-10 servings
1 small acorn squash
1 small butternut squash
1 large sweet potato
4 cloves of garlic, peeled and chopped
1 large onion
3 tablespoons of butter
4 cups warm water
1/2 cup milk
Fresh parsley for garnish (optional)
1. Peel and seed the butternut and acorn squashes. Cut into small, 1-2 inch cubes. Rinse the sweet potato and cut into similarly sized pieces. Roughly chop the onion. (Tip: After you peel the onion, rinse it under cold water or chew a piece of bread while chopping to prevent it from stinging your eyes.)
2. Melt the butter in a large, deep saucepan over medium heat. Once the butter is melted, add the squash, sweet potato and garlic to the pan. Cook 5-10 minutes while stirring until the onion softens.
3. Add the water and milk and season with salt and pepper. Turn heat to medium-high and bring to a boil.
4. Reduce heat to low and cook for 20-30 minutes or until the squash and potatoes are soft.
5. Puree with an immersion blender or a food processor. If you use a food processor, return the mixture to the pan after pureeing and reheat for 2-3 minutes.
6. Season with salt and pepper, garnish and serve.