Avenue Q Mass Meeting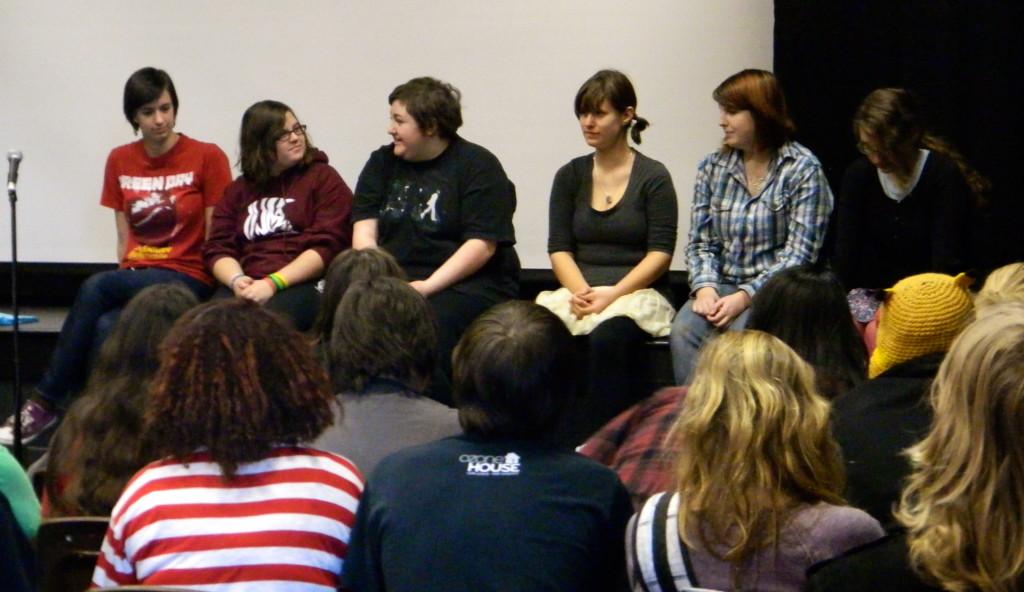 Molly Kraus-Steinmetz, Maggie Sowder
January 11, 2012
At 3:30, the students were gathering  on the second floor ledge, chatting, watching YouTube videos, and playing Bananagrams. At 3:45, they were clustering around the doors to the Craft Theater, laughing, talking, and singing at the top of their lungs. At 3:54, Quinn Strassel, CHS teacher and theater director, arrived and began the official mass meeting for the Community Ensemble Theater's winter musical, Avenue Q.
Avenue Q, the risqué, irreverent parody of Sesame Street, premiered in 2003 at Vineyard Theater, an off-Broadway black box theater. It won a Tony Award in 2004 and has since been adapted for countries worldwide, including Germany and Australia. And this fall, a high school edition has been produced, making it possible for CET to perform the controversial play without fear of moral objections.
Strassel was thrilled when the high school version was released, and is excited to be putting on the play at Community. Changes from the original production include replacing the iconic song "The Internet is for Porn" with "My Social Life is Online" and completely removing the rather inappropriate songs "Lucy the Slut" and "You Can Be as Loud as the Hell You Want (When You're Making Love)".
"This is going to be great," said Strassel, who has also enlisted music director Gretchen Suhre to help with the production.
Strassel has some exciting ideas for Avenue Q. He has created a special crew to make the large puppets used for many of the characters, including  Kate Monster and Princeton, and is looking forward to working with as many students as possible.
As usual, Strassel encourages students new to theater to be a part of Avenue Q. Auditions are this Friday, Jan 13, and forms for cast and crew must be turned in to CET President Jessica Shapiro or Vice President Etsie Arruda the same day. Extra forms and audition music are available from Strassel, and students can sign up for auditions on the door to the Craft Theater.