BSU Hosts Annual MLK Assembly with Bryant Elementary School Students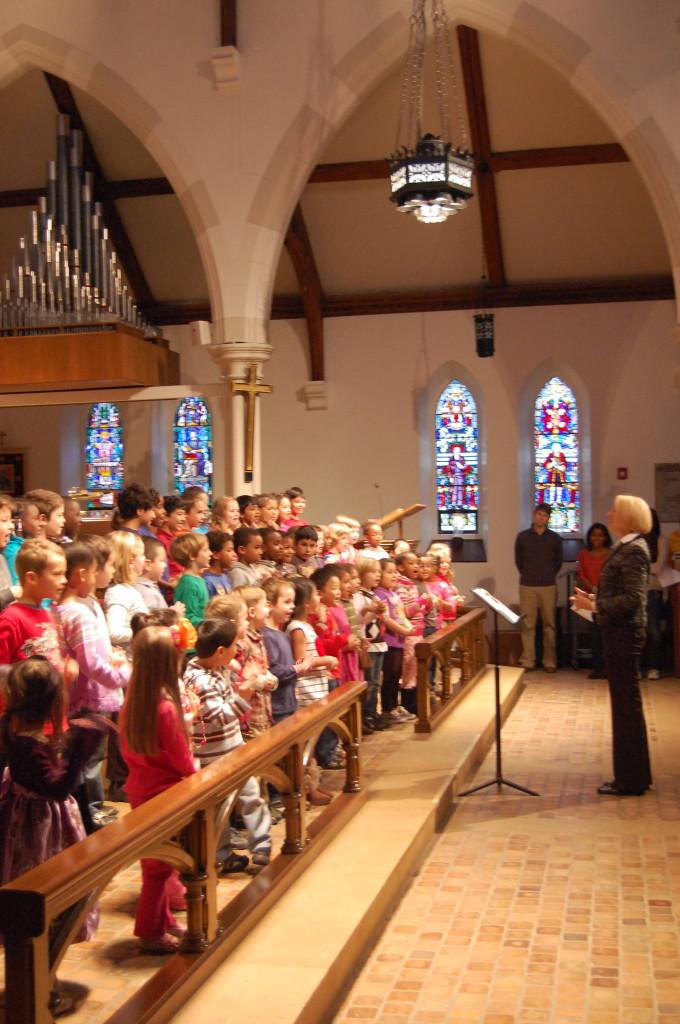 Community High School students filed into St. Andrew's church on Jan. 13 to celebrate Dr. Martin Luther King, Jr.'s birthday. The assembly, hosted by the Black Student Union, commemorated Dr. King with a guest speaker from the University of Michigan and students from Bryant Elementary. The speaker, Dr. Larry Rowley, is a professor of higher education and Afro-American and African Studies. "It is always an honor, pleasure and privilege … to have an opportunity to talk to students, to young people," said Dr. Rowley.
Dr. Rowley spoke about Dr. King's philosophies and teachings, such as nonviolence, community, and the sanctity of human life."I want to talk briefly about what I call the architecture of equality, I am using architecture as a metaphor, for what it means to try to build a society, where everyone has an equal outcome, and equal opportunities." He also discussed Dr. King's new memorial on the National Mall in Washington, D.C. The monument, which opened to the public in August 2011, is the first on the National Mall to honor an African-American.The assembly continued with a performance from Bryant Elementary School students, who sang two songs and showed pictures that they drew.Though the assembly was in celebration of Dr. King and the civil rights gains he made, it was clear that the country still has a way to go to achieve Dr. King's dream. "My point is that we still have work to do," said Dr. Rowley.