Future Stars 2012 Heads To Finals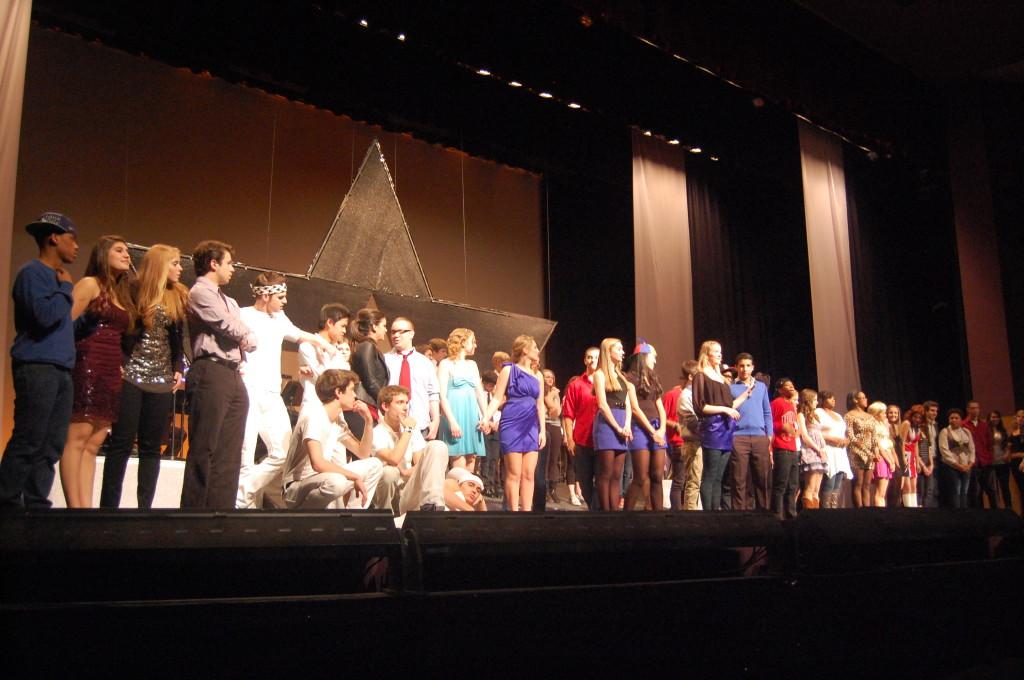 Ella Bourland and Sari Greifer
January 20, 2012
The annual two week long talent show, Future Stars, celebrated its tenth year of showcasing Ann Arbor high school's student talent. This year the first preliminary show was on Jan. 13, followed by another one later that night and two more on Jan. 14. Five contestants from each show were chosen by the judges, and were then narrowed down to three by the audience. These acts will preform in the finals on Jan. 21:
Hank Miller singing "Feeling Good" and Morgan Barroso dancing
Claire Crause and Sena Adjei dancing to "I Had The Time of My Life"
Carly Paull-Baird, Hannah Hesseltine and Adrianna Ellis singing "Boogiewookie Bugle Boy"
Sena Adjei, Nick Washington, Darius Van-Hilton Sanderford, and Duane Isra-Adin Redmond dancing to "Rumpshaker"
Adrianna Ellis, Tionna Griffin, Natalie White singing "Traveling Soldier"
Julia Franceschi singing "What's Love Got to do With It?"
Hank Miller and Ari Axelrod singing "What You Own"
Eliza Stein and Karina Stribley singing "For Good"
Joey Hathaway performing a drum solo inspired by the musical "Stomp"
Tionna Griffin singing "California King Bed"
Sena Adjei, Nick Washington, Darius Van-Hilton Sanderford, Duane Isra-Adin Redmond, and Molly Coco dancing to "Take Care"
Carly Paul-Baird singing "One and Only"
Eliza Stein and Jassadi Breann Moore singing "Fly"
The show will begin at 7:30 pm on Jan. 21. Tickets are available at the door. $10 for students. $15 for adults.