Living a Life of History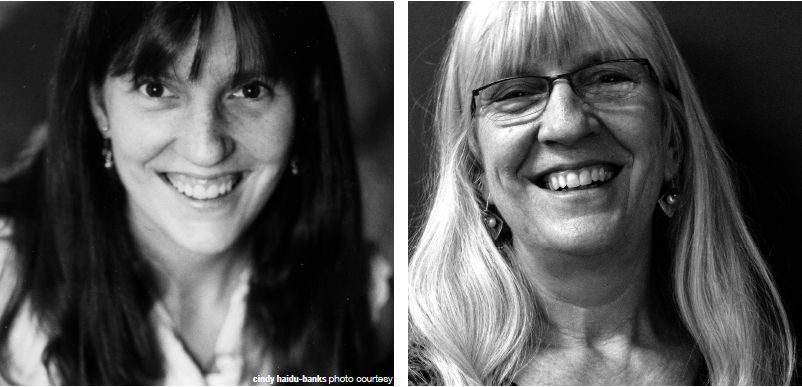 Rachel Jacobi
March 28, 2012
Lights strung from the ceiling softly illuminate the classroom; students chatter before class while sitting on a small futon or at desks; this is the classroom of Community High School social studies teacher Cindy Haidu-Banks.
For Haidu-Banks, who has taught at CHS for twelve years, becoming a teacher was a dream she has had since childhood. Over the last couple of years, however, new and ever-evolving curriculum standards have forced changes in her classroom that have tested her passion for teaching.
History has been a subject that has fascinated Haidu-Banks from the moment she "started thinking". Her personal history, however, tells an enthralling story of its own. At 16, she attended her first concert—Jimi Hendrix. As a high school student Haidu-Banks experienced conflicting feelings towards joining the anti-war movement; while she disagreed with the war, her brother had been drafted to fight in Vietnam. During the '80s, Haidu-Banks became involved in the anti-nuclear weapons movement. Haidu-Banks sometimes shares her stories and experiences with her U.S. History class: "being a child of the '60s has affected my teaching…People of my generation can hardly not be affected," she said.
This is why every year Haidu-Banks assigns her U.S. history class an oral history project which requires students to interview a family member or someone from their community about a time period in history that they have lived through. For Haidu-Banks the sharing of personal stories, including her own, brings the class closer together. The oral history project took the place of a final exam, but for the first time ever, this year all students taking U.S. History were required by the state of Michigan to take a standardized final exam.
Haidu-Banks was nervous; "I hate teaching to a test. I was afraid it was going to narrow down [my teaching], but what I found out was that by the time they got done standardizing it and gave us a test bank, the test bank is really things I would be teaching anyways," said Haidu-Banks.
The final assessment was not the only change that happened in the class. The class was also restructured to begin during the era of industrialization, whereas before the class began at Reconstruction. (The era of Reconstruction is now taught in middle school.) For Haidu-Banks, teaching Reconstruction in high school is vital. "The hierarchy of race and culture is laid down even before our country was founded; by pushing Reconstruction down to middle school I don't think you can have that mature discussion [about racism in America,]" she said.
Despite the course being restructured, Haidu-Banks spends the beginning of each year reviewing with her class the eras before Industrialization. Haidu-Banks worries that in the future this may no longer be allowed due to tighter curriculum standards.
While U.S. history at CHS has undergone change, perhaps one of the most dramatic changes to the curriculum took place three years ago in the world history program. Before the curriculum change, students were required to take Western civilization for a semester before choosing between a wide variety of options spanning from Middle Eastern, Asian, African, Latin America, Native American and even modern Western civilization courses. These courses were eliminated and replaced with a one year course instead. "[That is] seven semesters combined into a two semester course; if you think about teaching world history in a year, that's a very challenging prospect for any teacher… That was a heartbreak; I know that there were some teachers where it encouraged their retirement." Haidu-Banks said.
Marcia Shaffer who teaches world history at CHS has quite a lot to say about the changes in curriculum as well. "[It's] not even humanly possible [to teach everything]…[the changes make it] difficult because there isn't enough time to stop and do really fun things or really intensive things. I used to stop and talk about Alexander the Great for an hour and a half; there is no way I can give him that kind of time anymore, or anybody for that matter, because we just have too much to get through."
Despite these changes and worries, Haidu-Banks always looks to the bright side. "I still love teaching so much… I try not to get bogged down on all of the burdens and reports and these standardized tests and changes in curriculum. [ I ] just try to stay positive and remember why I came into it in the first place."