Earth Hour Dims Lights Worldwide
A row of candles sends a gentle golden glow into the night. A pair of polar bears sit together on an ice floe. The number 60 is burned into the air with sparklers. A group of people pedal furiously on exercise bikes to generate electricity, and darkness cascades down the sides of an office building as each floor switches off its lights. These are just some of the images used in the promotional video for Earth Hour 2012.
Earth Hour is an annual event that aims to raise awareness of global warming and sustainability issues around the world. It takes place around the end of March between 8:30 and 9:30 at night, and encourages people to show that they care about the environment by switching off their lights for an hour.
Earth Hour originated in 2007 in Sydney, Australia as a one-city effort to conserve energy and spread awareness of climate change. Within a year, Earth Hour was being celebrated in more than 35 countries. Earth Hour 2012, which fell on March 31, was the most successful yet, with more than 5,200 cities in over 135 countries switching off their lights. Hundreds of millions of people participated in the event, using social media help the 2012 Earth Hour go viral. Many took on a challenge posed by the Earth Hour organization to go beyond the hour with the I Will If You Will challenge. New this year, I Will If You Will allows people to post environmentally-sound dares for others. For example, someone might propose to join a local organization that helps to preserve native species—if, say, 5,000 people are willing to stop buying bottled water in return.
Ann Arbor participated in the 2012 Earth Hour by switching off some of the downtown street lights for an hour, though traffic lights remained on for safety reasons.
Although one hour of semi-darkness may not seem like much, Earth Hour is only supposed to be a step in the right direction—perhaps an inspiration to create an I Will If You Will challenge, to do something small for the environment each day. And something about the event itself—spending an hour in quiet, and in darkness, with only faint and flickering candlelight to see by—is a peaceful reminder of how fragile our planet is, and how we have to fight to protect it. Maybe, in the years to come, the entire Ann Arbor community will be able to switch off their lights, and dare to make a difference.
More information can be found at www.earthhour.org
Photos courtesy of www.earthhour.org and www.annarborchronicle.com
Click the link below to watch the promotional video for Earth Hour 2012.
About the Contributor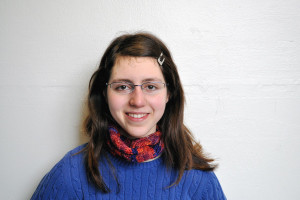 Susan LaMoreaux, Writer
Susan LaMoreaux is a duel-enrolled CHS senior, and takes many of her classes outside the building. She participated in Communicator during her junior year, and is thrilled to be back! When not doing schoolwork, Susan enjoys art, writing, cooking and baking, and walking her dog. She hopes to someday make quilts and write a graphic novel.