Celebrating Pi Day
Photos by Sophia Camp
"I feel that everyone needs a holiday and this is the only math holiday that's celebrated everywhere. So it's fun just to kind of be a nerdy math person on pi day," said math teacher Craig Levin. On March 14, or 3/14, Community High School students bake or buy pies to bring into school to celebrate the important number 3.14. If students buy a pie they get 3.14 points of extra credit in math class and in Craig's class, if they bake a pie they get 6.28 extra credit points.
Last year the math teachers were raising money for food gatherers leading up to pi day. The math teacher who collected the most money got a pie thrown in their face. "I liked Craig getting a pie smashed in his face," said CHS senior Sara Abrams. She's disappointed that the pie smashing will not continue this year.
CHS senior Devin O'Donnell feels "kind of depressed" about pi day this year. " I gave up sweets for lent," she said. Although O'Donnell cannot participate in pi day this year she said that "it makes math more fun."
During lunch students lined up by the second floor ledge to taste the various pies people brought in. "I like that Community celebrates it like actually a holiday and that there's pie," said CHS sophomore Mitesh Patel.
What is your favorite kind of pie?
"If it has the word pie in it, I like it. You get my gist"- Kate Summers (34%, 14 Votes)
Mixed berry (12%, 5 Votes)
Anything with chocolate (7%, 3 Votes)
Pecan (17%, 7 Votes)
Apple (22%, 9 Votes)
Cherry (7%, 3 Votes)
Total Voters: 41

Loading ...
About the Contributors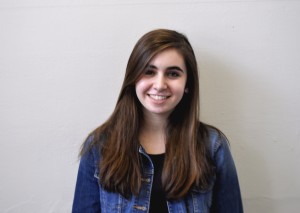 Annabel Weiner, Co Editor-in-Chief
Annabel Weiner has been thrilled to be a part of the Communicator family for four years. She writes articles on topics ranging from the international to the local. She has written about the 2011 earthquake in Chile; Ari Weinzweig, owner of Zingerman's; Hubbard Street Dance; and profiles of Community students. In her free time she likes to dance, eat cupcakes and say words backwards.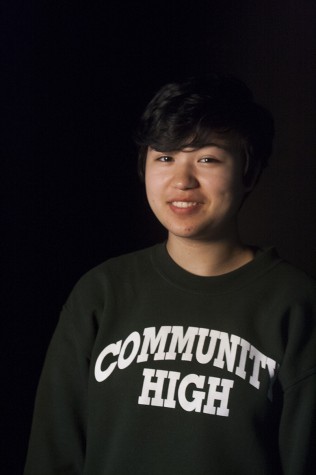 Sophia Camp, Co-Editor-In-Cheif
Sophia likes to write and take photos. She believes that every individual is as complex and multifaceted as herself, and she most likely would love to hear you talk about yourself.