CET's Julius Caesar Opens March 21
On the second floor ledge of Community High , there is almost always a group of Community Ensemble Theater (CET) kids collecting before rehearsal. They almost always have work to do and preparations to make, but they also grow close and bond over hanging out here, using their breaks in the day for snacking and looking over what needs to be done. Gabrielle Vuylsteke is among these students, sitting on the floor outside the Craft Theater with a binder in her lap looking over some notes. With tech week, the long and stressful days prior to a show, right around the corner she says, "We spend every single waking minute when we're not in school [in the Craft Theater], and because of that we know each other really well." Even with all the stress that comes with it, she looks forward to spending the extra time with her peers.
CET's production of 'Julius Caesar' by Shakespeare is right around the corner. There have been many changes to CET recently involving new actors, tech work and even a new director, Aral Gribble. However, the same professional environment full of assiduous students remains, especially because they're all highly adrenalized for the upcoming show. If you haven't managed to catch any CET plays before, this one is a must-see.
Like many Shakespeare plays done by CET before, this one has been modernized, with the tech crew taking it to the extreme this time. "Shakespeare's kind of hard to understand so we're making sense of it with news clips that are saying what's happening in the show," said Briana O'Neal, Co Crew-Head and Assistant Student Tech Director. The new multi-media element involves a lot of hard work for the students doing tech for 'Julius Caesar'. It includes three separate screens showing different pre-recorded videos throughout the entire show and even adding in fun things for the audience during intermission. The performance will also include various parodies, a twitter feed, commercials and an SNL skit.
A lot of the fresh ideas and recent overall atmosphere in the Craft Theater after school has been contributed by the new director of 'Julius Caesar', Aral Gribble. Many may wonder why Quinn Strassel, who is a producer for the show, isn't directing for it. During the preparation for the performance, he will be going home after school to spend time with his son Sebastian for this portion of the school year. On the subject of choosing a director Strassel said, "Aral is a force. He is incredibly creative, he has great vision, and most importantly he's a great motivator." Students involved also have some opinions of their own. "Aral and Quinn are really similar, but Aral brings in new ideas, and I really like the way that he thinks about things and really keeps things open for the actors to really make their own choices," said Adrian Joll, who is playing Cassius. The Assistant Tech Director, Deb O'Neal thinks that the new director hasn't affected the tech work as much, but commented, "It's good for the kids to see different people, and how different people work." So it seems that while the atmosphere in the theater may be different from usual, the creativity is still as bottomless as ever.
Many of those involved in 'Julius Caesar' have very individualized opinions of why everyone should be going out to the show. Everyone has been working really hard and cramming in as much as possible into the shorter span of time left before showtime. Louis Hochster has been working hard with both tech and his role as Julius Caesar. When asked why he thinks people should come out and see it, he commented, "I do get to die on stage. Publicly. With lots of blood. Guys, it's gonna be fun. Come to the show." Joll also said, "If you like watching people die a lot, then you should definitely come see it."
Performances are March 21, 22, 23 at 7:30 p.m. and March 24 at 2 p.m.
Tickets available at showtix4u.com $12 for adults, $8 for students

About the Contributors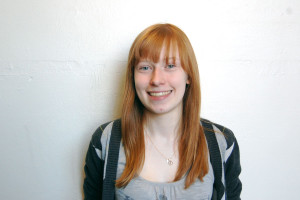 Lily York, Writer
Lily York is a sophomore who has just joined communicator web. She enjoys art, music, comic books and math. Lily also likes stacks of various animals, especially penguins.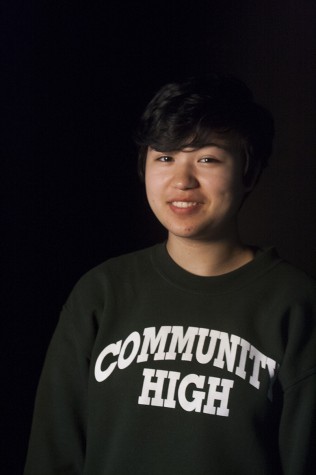 Sophia Camp, Co-Editor-In-Cheif
Sophia likes to write and take photos. She believes that every individual is as complex and multifaceted as herself, and she most likely would love to hear you talk about yourself.