Pledging to Protect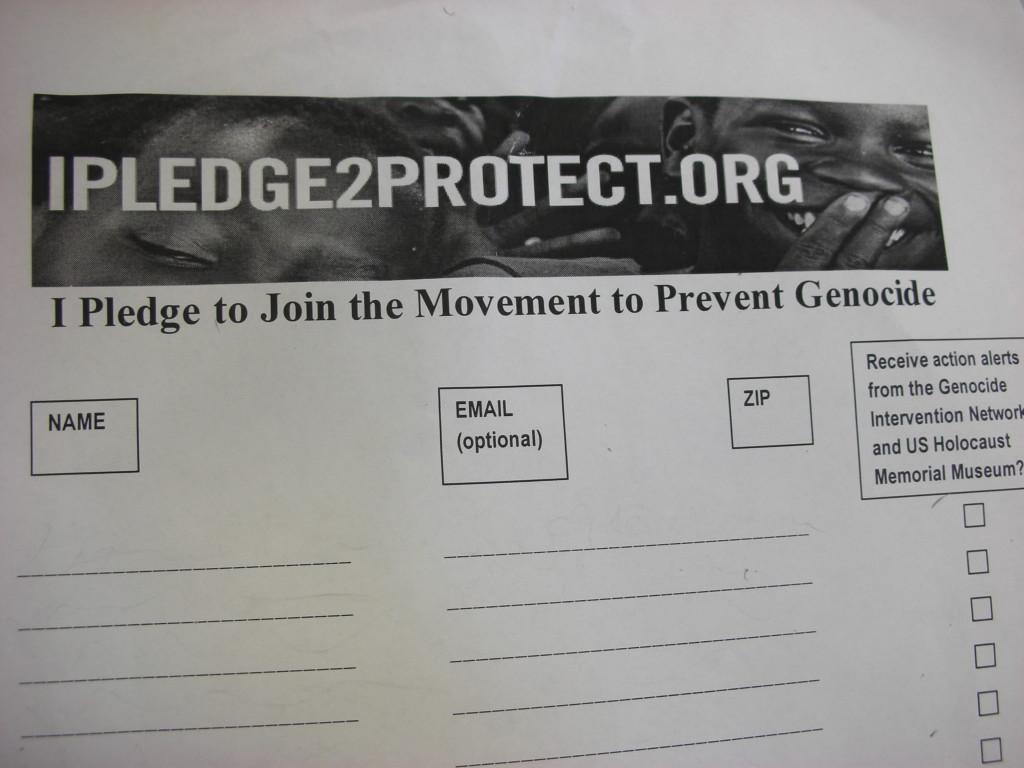 Sarah Kerson
December 9, 2009
Ann Arbor's chapter of STAND, the Student-Led Division of the Anti-Genocide Coalition, works to raise funds and awareness for the conflict in Darfur and other humanitarian crises around the world.
This week, they're pushing to get 1,000 signatures from individuals in our community pledging to join the anti-genocide movement.
"It creates a dialogue [about genocide intervention]," said Sarah Juster, CHS senior and leader of STAND.
The group, which has raised $6,800 in the past three and a half years, hopes to collect 1,000 signatures by December 7th. The national organization is shooting for 100,000 signatures by the same date, but will continue collecting them until the 11th.
The pledges, which ask for a name, email address, and zip code, will be used to convince congress that their constituents care about the issue.
"It's important that we show politicians that real people care about [the conflict]," said Savannah Dix, a senior at Community and a member of STAND. "It really is something that the average person cares about."
To collect signatures, members of STAND have been asking friends and family as well as gathering them from people in the local community.
"Personally, one of the things I want to see done is get a lot of signatures from people outside of the school… there's this whole untapped group of people that we could really get behind our issue," said Dix. STAND endured the below-freezing temperatures on Saturday and stood in the Diag collecting signatures and sparking discussion about genocide prevention and intervention with holiday shoppers downtown.
To sign the pledge and join the movement against genocide, visit www.ipledge2protect.org