A Musical Celebration

Photos by Sophia Camp and Ada Banks
See the photo gallery on Flickr here
[vimeo]https://vimeo.com/65904940[/vimeo]
Video by Sophia Camp
It was a gorgeous afternoon with dozens of people gathered in front of various houses listening to music together. Old and young walked down the streets coming across musicians performing. They stopped to listen and dance in driveways.
May 5, 2013 marked the third annual Water Hill Music Fest. This wonderful new Ann Arbor event takes place in the Water Hill neighborhood in northwest Ann Arbor on the first Sunday of May.
At the festival, residents of the Water Hill neighborhood perform music on their porches and lawns for visitors who stroll from house to house. Anyone who works, lives, or grew up in Water Hill is invited to perform, along with their band mates. The performers range from children and amateurs to seasoned professionals.
"Even though musicians like to get paid, it's so enjoyable that sometimes they're willing to do it without pay. I think they're often glad to let people know what they're capable of," said Paul Tinkerhess, the founder of Water Hill Music Fest.
Tinkerhess mulled over the idea for the festival for a long time. "It went through a long simmering process in a crockpot in my mind," he said with a smile. He's not sure exactly when the whole idea came together, but says it was helped along during a blackout a few years ago when his family played music on their porch.
At first he was unsure if he would be able to gather enough people for all the performers to have an audience. "The first year I really had a concern that there were gonna be children stepping out on their porches with their clarinets and kazoos delivering a heartfelt performance and nobody would show up," he said.
After the first year Tinkerhess learned that he did not need to worry about that. Thousands of visitors attended and he realized instead he had to worry about too many people showing up. "One of our several goals is that when people who attend the festival look up, they see people they recognize," he said. He wants the festival to stay very local. He discourages people from exploiting the festival by selling things or promoting causes. Ahead of the event, Tinkerhess keeps publicity to a minimum, turning down national coverage, declining most interviews and only putting up a few posters.
"We're able to basically offer a stage for everyone from children to world famous professionals. It's an equal stage, everyone has the same platform. I just love having someone with a really well recognized name followed by a young person down the street who is just learning the violin," Tinkerhess said. It is hard for him to pick a favorite musical act because he thinks of them like his children; he loves them all but for different reasons.
Tinkerhess has resisted going out of the neighborhood in terms of organizing for the event. The artwork for the festival and the signs planted in performers' yards are created in the neighborhood. When it was suggested that he bring Porta Potties into the neighborhood, Tinkerhess' wife Claire had a better idea. She asked neighbors if they would be willing to donate their bathrooms for the day. A handful of people opened their bathrooms – or as the Tinkerhesses like to call them "water closets" – to strangers. The houses with open bathrooms were designated on a map that also included a detailed time schedule and program of events. "It turns out that the people waiting in line to use that bathroom are extremely grateful for having that available and are often surprised to find that anyone would be willing to let strangers in to use their bathroom," he said.
"What else are we capable of that we haven't thought of yet?" said Tinkerhess. He thinks of the music festival as a model for other ways people can consider what might be possible in the world. "What are the things that might be pretty great that we haven't let ourselves consider because it might be stepping out of the norm too much," he said. The enthusiasm from the audience and musicians at the Water Hill Music Fest shows that the attendees are thankful that Tinkerhess stepped out of the norm to create this celebration.
About the Contributors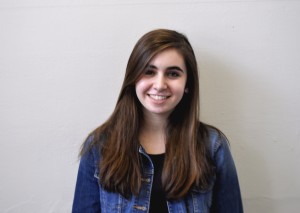 Annabel Weiner, Co Editor-in-Chief
Annabel Weiner has been thrilled to be a part of the Communicator family for four years. She writes articles on topics ranging from the international to the local. She has written about the 2011 earthquake in Chile; Ari Weinzweig, owner of Zingerman's; Hubbard Street Dance; and profiles of Community students. In her free time she likes to dance, eat cupcakes and say words backwards.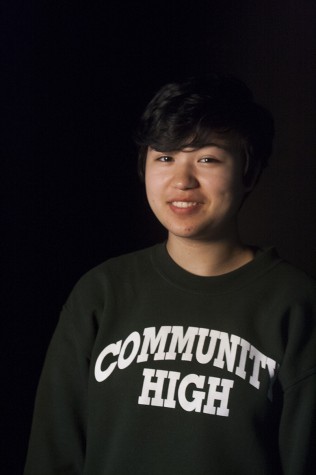 Sophia Camp, Co-Editor-In-Cheif
Sophia likes to write and take photos. She believes that every individual is as complex and multifaceted as herself, and she most likely would love to hear you talk about yourself.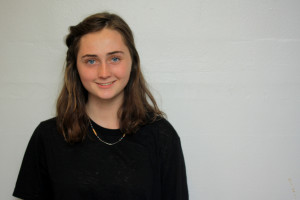 Ada Banks, Photo Journalist
Ada is on her second year at communicator. She is head of the arts for online, doing mainly photography.