Excitement Begins as Upcoming Ann Arbor Summer Festival Draws Near
30 years ago the first full season of the Ann Arbor Summer Festival took place on the old Fletcher parking structure next to the Power Center. The Ann Arbor Summer Festival began with the idea to bring distinguished artists from all over to the audience here in Ann Arbor. What started out focusing on classical music and theater soon expanded to encompass many different performances across different genres. Currently, the Ann Arbor Summer Festival boasts 23 days of over 100 acts, drawing an audience of 75,000. In charge of this huge event are two people, Robb Woulfe and Amy Nesbitt.
There are two parts of the Ann Arbor Summer festival: the outdoor portion where all the events are free and the indoor portion at the Power Center where ticketed acts perform. Since 2006 the outdoor portion of the Ann Arbor Summer Festival, Top of the Park, has taken place on Ingalls Mall.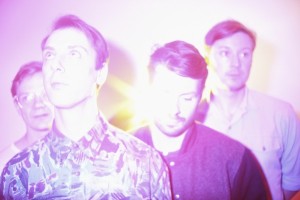 Top of the Park features outdoor music, food and drink vendors and many other forms of activities and entertainment to entertain the crowd. This year, it will also include two special attractions: one event from Australia called Tangle and another called Superhero. Superhero is a projection mapping project that will be projected on the side of the Burton Memorial tower. "Participants are actually projected to be superheroes flying out of the windows of Burton Memorial tower, so that should be a really fun event," explained Woulfe. The other special attraction, Tangle, will take place on the lawn in Ingalls Mall and is geared toward families. Tangle is an interactive elastic weaving event created by children and their families. It is very similar to a peg board except on a much larger scale where children intertwine elastic bands around slim poles.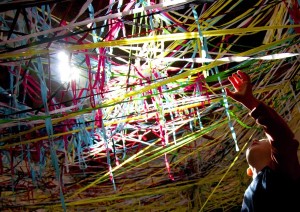 There will also be other events going on at Top of the Park that are sure to draw interest. Top of the Park offers an outdoor film series that features films from all genres almost every night. "That's always a great thing to do just with family and friends, to just sit on the lawn and watch a movie under the stars," said Woulfe.
In order to perform at the outdoor portion of the Ann Arbor Summer Festival one must apply. "We receive about 500 band submissions each year and unfortunately there's only about 100 slots, so not everybody can make it in," explained Woulfe. To decide who gets to perform, the Festival staff look at where the band members are in their career and what kind of music they make, because they want to make sure that they have a diverse program that will appeal to a lot of people. For the indoor ticketed performances at the Power Center the Ann Arbor Summer Festival usually goes right to the artist directly or connects with talent agents. This year's Power Center program has a great lineup of acts including: international pop group Django Django; public radio host Ira Glass and his newest project, One Radio Host, Two Dancers; and the "Blind Couple from Mali," Amadou and Mariam.
None of this would be possible without the support from the community. The Ann Arbor Summer Festival is a nonprofit organization that relies entirely on donors, sponsors and other agencies that support it. Even though the Ann Arbor Summer Festival markets Top of the Park as free they do ask for a $3 donation for every visit. "That's what makes it special and I don't know if this event would be as successful in other communities," said Woulfe.
In the future the Ann Arbor Summer Festival wants to continue growing in number of events and attendance. "Every year we try to change up our programming to be different and unique and really respond to this community," explained Woulfe. Woulfe sees the Ann Arbor Summer Festival as many different experiences and wants to add more experiences to it in the coming years. The Ann Arbor Summer Festival is an event built for the community and in order for it to continue thriving it needs the communities support.
For more information and the full schedule of events go to a2sf.org
Leave a Comment
About the Contributors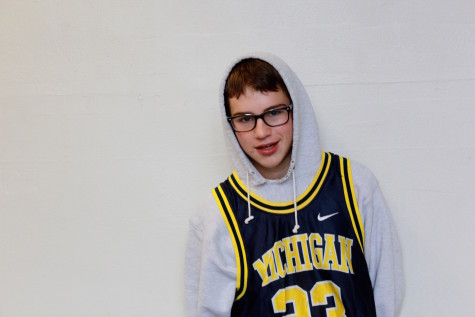 Abe Weiner, Business Manager
This is Abe's third full year on The Communicator. As the business manager, he is looking forward to maximizing The Communicator's financial intake.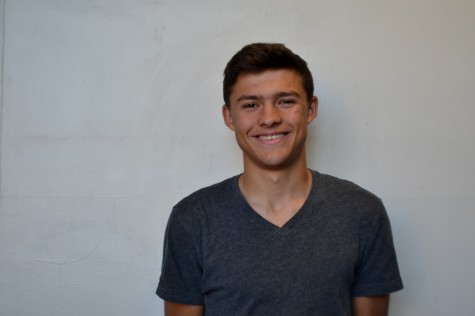 Jack Kelley, Managing Editor
Jack Kelley is a senior at Community and this is his fourth year on the Communicator. He loves soccer and ... yeah, pretty much.