ALBUM REVIEW: Marci Beaucoup by Roc Marciano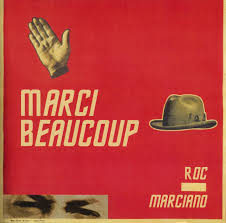 Long Island rapper Roc Marciano's style is fairly distinctive. His ability to lyrically create small images that come together to portray life as a criminal gained him critical acclaim on his 2012 album Reloaded. Surprisingly, he successfully journeyed away from most of the work that he has put out over the last few years with The Pimpire Strikes Back. His standard fare was put aside, and he told cohesive stories of New York's seedy criminal underbelly in his distinctive raspy purr, and the album flowed really well from track to track. So when the spiritual successor to Pimpire, Marci Beaucoup dropped, it was expected to carry along the same path as Pimpire, or at least journey back to previously treaded ground, like with Reloaded.
Instead, he went a completely different direction, approaching the album as a producer first, and an MC second. This is exceedingly apparent when you look at the tracklist and see that not a single song on the album is without a feature from a second rapper. It is also apparent when you look at the production credits and realize that the only producer on the album is Roc himself. As a result of the lack of appearances of Roc, the album has a fraction of the cohesiveness of Pimpire, instead seeming like a mixtape rather than a proper album.
The lack of Roc on the mic leaves the task of spitting largely to his features, which are pretty hit or miss. On some tracks, you get a solid verse from veterans like Ka or Action Bronson, on others you get a shaky verse from third stringers like Freeway. Additionally, the production that Roc does strangely doesn't always suit his voice well, with the loud vocal samples that dot his production often drowning out his quiet voice.
Yet for all the flaws that can be found with this album, they are eclipsed by the solid production and great verses that he drops when he finally does rap. The production is pretty simple, and centered around a sample-usually a soul or vocal based one-that is looped for most of the track. His rapping remains similar to the rapping found in his previous releases, with his slick-talking, tight delivery being as entertaining as ever.
All in all, Marci Beaucoup serves more as an opportunity for Roc to flaunt his producing chops than as a proper album. The often lackluster features, and lack of Roc himself rapping are   both somewhat distracting, but the great production and memorable verses that happen when he does rap somewhat make up for the albums shortcomings.
About the Contributor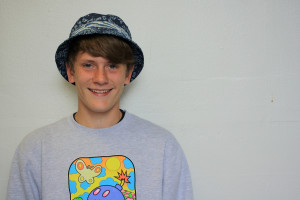 Tyler Schmader, Journalist
Tyler is currently a sophomore that attends Community full-time. This is his second year on staff, although he was on Print last year. He enjoys Lacrosse, listening to music, and judging people from afar. His articles range in topics, but he enjoys writing about music and games a lot.