The Best Albums of 2013
A preliminary note: As an amateur cultural critic whose assignments and intake are totally self-imposed, everything that I consume is of my choice. This means that I'm both spared quite a bit of what I would not like, as well as albums I would no doubt rave over as much as the ones included on this list. This list is incomplete. All lists are. I only feel comfortable posting it because it is both incomplete and good.
Another note: Honorable mentions! Many! Danny Brown's "Old"! Pusha T's "My Name is My Name"! Daft Punk's "Random Access Memories"! Blood Orange's "Cupid Deluxe"! Large portions of The Knife's "Shaking the Habitual", Yeah Yeah Yeahs' "Mosquito", and Miley Cyrus' "Bangerz"! James Blake's "Overgrown"! Chvrches' "The Bones of What You Believe"! The "Spring Breakers" soundtrack, because right?! Also, probably the closest to cracking the list: My Bloody Valentine's "m b v" and Drake's "Nothing Was The Same". That dude has rap on a ball and chain.
#1: Kanye West's YEEZUS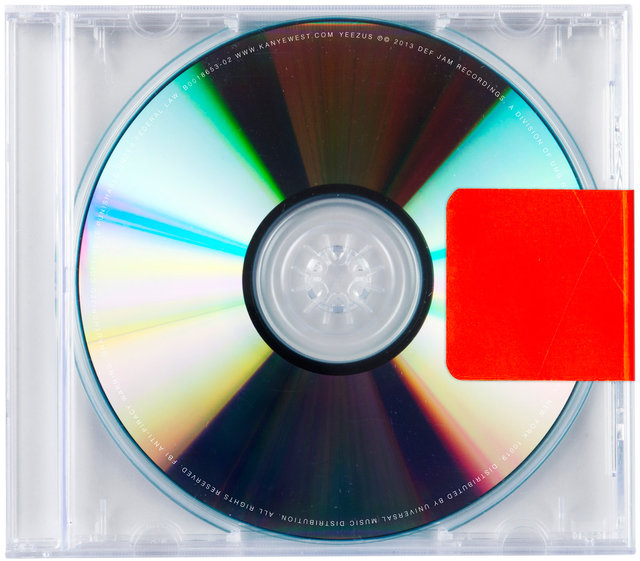 By many accounts a miserable, self-idolizing, abrasive man and by his own account a deeply sexist, tortured, violent one, Kanye West remains the absolute nucleus of pop culture because of the quality and texture of the music he makes.
And make no mistake, Yeezus is the pinnacle of these qualities. I've heard people utter the worst kinds of things about the man because of this exact album, but this is an album operating on the level of the highest artists that West has cited in his press assault surrounding its release — Le Corbusier, Walt Disney, Steve Jobs, Nicolas Ghesquière. This is an album of jagged beauty and distorted excellence, one that's selfish enough to sample the most famous song ever written about lynching, "Strange Fruit", and repurpose it into a rant about child support — but most importantly, excellent enough to do it.
 And taking aside all of the unbelievably pretentious reasons for which I could wax rhapsodic about Yeezus — its airtight design and tracklisting, its unbelievably beautiful mash-up of vintage soul and oppressive noise-rap, etc — these are very simply the 10 songs of the year that I listened to and loved the most. (My least favorite by some measure, "I'm In It", still sports 48 listens on my iTunes.)
 It doesn't tackle social issues like wealth, sexism or racism in the way that his older work once did, instead turning the focus ever more inward towards himself — his misery, his selfishness, and the many many things he does right. But Yeezus is a rare example of unrestrained narcissism used to incredible artistic ends, and to me is the most interesting entry yet in the best, most significant musical body of work of the 21st century.
[youtube]https://www.youtube.com/watch?v=xnrLXDYnS6c[/youtube]
#2: Vampire Weekend's MODERN VAMPIRES OF THE CITY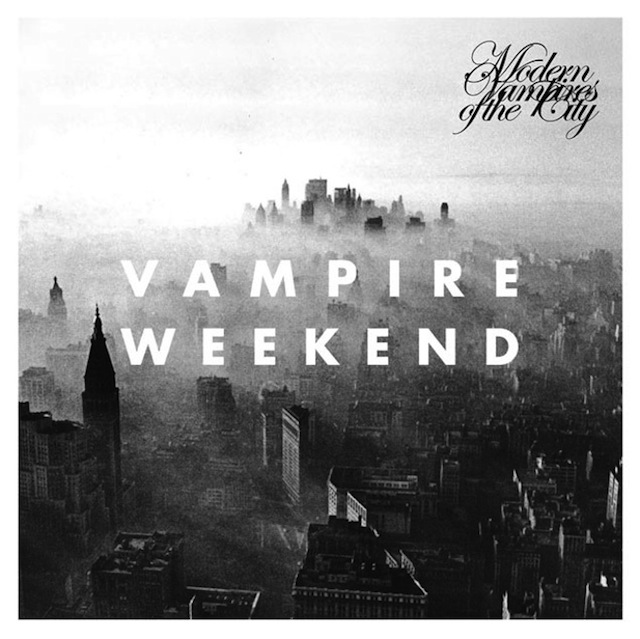 Think about all of the pitfalls Vampire Weekend had to avoid to make their first masterpiece. Think of all the infectious, mindless "A-Punk" clones they had every right to release, think about all of the accusations of complacent wealth and privilege they've been forced to resist, and think about how easily they could have rejected the mainstream acceptance offered to them in search of some higher artistic integrity (which, to be fair, they well could have found). To counter these obstacles, oddly, they charged pretty directly at them — refining their pop touch to a near-scientific level of pleasure and release, making their cultural and philosophical references even more obscure, and launching their second consecutive #1 Billboard album. But on the same token, it's not exactly like they're hiding the weight of the questions they're concerned with — the forces that keep people going through their lives, the responsibility of a theoretical God, the bizarre connections between maturity and death. And where Modern Vampires of the City truly earns its 'masterpiece' label is the impossibly graceful way in which they deliver these questions — keyboard parts that melt the soul, hooks that become a part of you, words of impossible wisdom.
[youtube]https://www.youtube.com/watch?v=lJCIhDQkqTQ[/youtube]
#3: Disclosure's SETTLE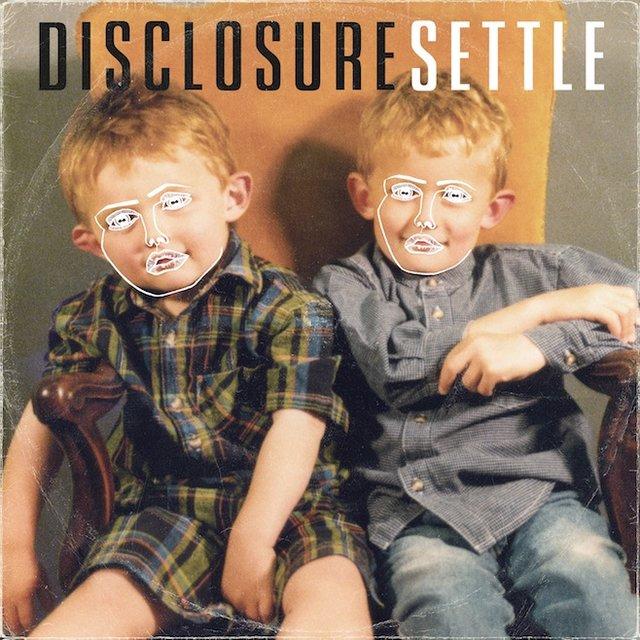 Save for the brief, minute-long introductory track, every single song on Disclosure's Settle could conceivably be a number-one hit single without even trying that hard. And don't take that as a sign that the debut of the young UK electronic-music duo is some sort of populist, chart-desperate effort in the vein of, say, Katy Perry's Teenage Dream. Take that as a sign that these guys have found a way to marry impossibly tight songcraft with massive emotional payoff — the aching emotion of "Latch", the melancholy that pours out of "Help Me Lose My Mind". This is dance music, true, but it makes the soul feel as deeply as the body aches. This album belongs in both lonely late-night headphone sessions and in the loudest clubs in the country — which pretty much makes it universal.
 [youtube]https://www.youtube.com/watch?v=bkk2H3Ztrfk[/youtube]
#4: Chance the Rapper's ACID RAP, tied with Childish Gambino's BECAUSE THE INTERNET
There's a painting of Plato and Aristotle that my father is particularly fond of, wherein the two are walking side-by-side, Plato featured with a finger pointing to the sky and Aristotle pointing to the ground. It's meant to symbolize lofty idealism conflicting with a more secular, grounded worldview. The projects released by Chance the Rapper and Childish Gambino remind me deeply of this portrait — where Chance's Acid Rap is a project totally lost in the clouds, wandering through his own deepest memories and fondest moments, because the internet is an almost nightmarish descent into the hyper-stimulation of both the internet and the age it defines. What unites these two projects, then? Besides their creators sharing a famous bromance and appearing on each other's respective projects, these albums are genuine companion pieces in their skepticism about the indulgences of today. Acid Rap finds its solace in escaping to the details of the past and the drugs of the present, where because the internet finds none at all. They're equally valid, they're equally artful, and they're fucking awesome hip-hop.
[youtube]https://www.youtube.com/watch?v=TErySTMbFlk[/youtube]
[youtube]https://www.youtube.com/watch?v=dwUug-ucBLc[/youtube]
#5: Arcade Fire's REFLEKTOR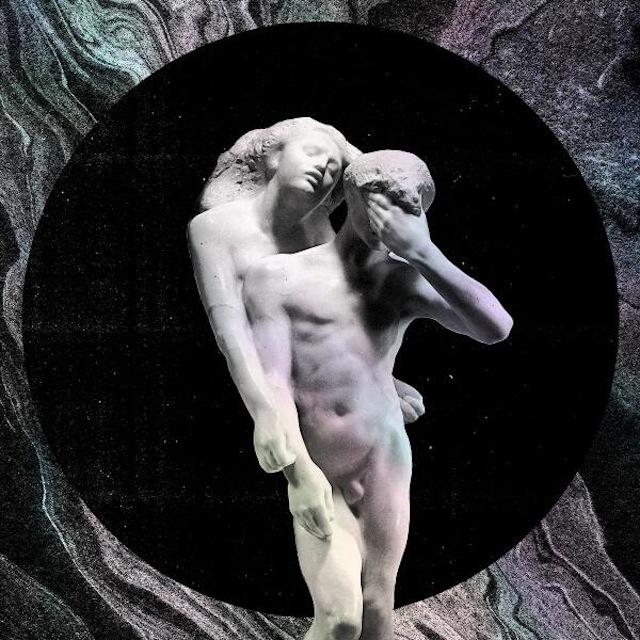 Reflektor exists at the intersection of a lot of distinct cultural concerns. It is the follow-up to a Grammy-winning golden-selling record. It is an extended cultural think-piece on trying to find love in an era where everything, due to media, is in some way is a replication of what has come before it. It is the biggest and boldest album from a band whose chief strengths and weaknesses are these exact qualities. It is fearless enough to posit itself as a 're-telling' of Orpheus and Eurydice, which yes, is a goddamn Greek myth. It is loose. It is fun. It is earnest. And it is a total masterpiece.
[youtube]https://www.youtube.com/watch?v=7E0fVfectDo[/youtube]
#6: Foxygen's WE ARE THE 21ST AMBASSADORS OF PEACE & LIGHT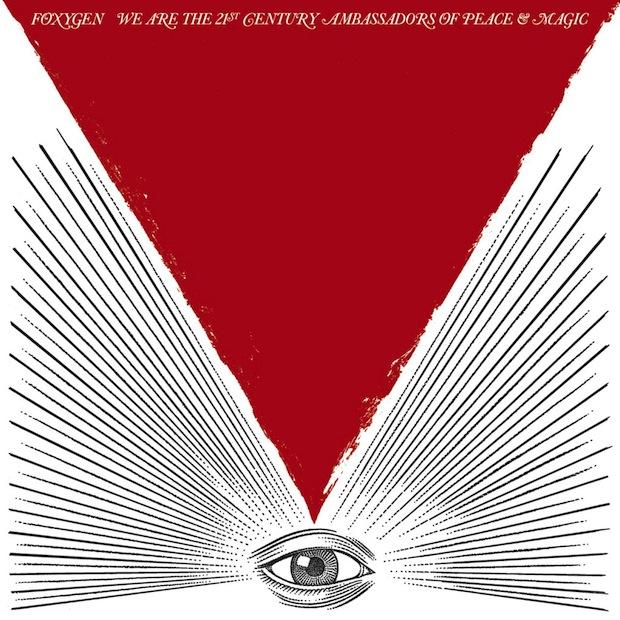 The brief career of Foxygen, with merely two full-length albums to their credit, still feels like a guided tour through many of the corners of rock music at its most dynamic, loopy periods — the growl and wandering diction of Lou Reed, the powerful organ bursts and playfulness of electric-era Bob Dylan, the Rolling Stones-esque guitar textures. But instead of shamelessly aping these people and making it into pastiche, Foxygen becomes one of the most interesting acts working today in how exactly they stitch it together into a cohesive, joyful statement. It feels more 1973 than 2013, in the best way possible.
[youtube]http://www.youtube.com/watch?v=f0gNIYBOBHY[/youtube]
#7: Justin Timberlake's THE 20/20 EXPERIENCE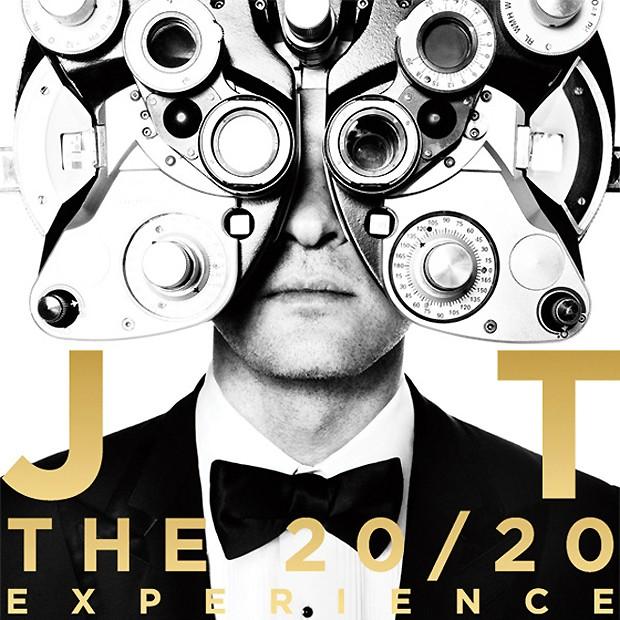 On one of last year's finest albums, Miguel's Kaleidoscope Dream, the R&B crooner made one of his most infectious songs out of positing a fairly simple question — 'where's the fun in forever?'. Funnily enough, one of the few men on the planet outmatching Miguel in versatility and charisma had quite a lot to say on the matter this year. Justin Timberlake's triumphant return to pop music after seven years, The 20/20 Experience, is an almost sickeningly goofy, affectionate LP, one that falls over itself at every possible moment in proclaiming statements of love and commitment. And yet, Timbaland's immaculate production sensibilities ensure that Timberlake's long-awaited comeback is never any less than transcendent, with anthem after anthem ("Mirrors"! "Pusher Love Girl"! Even "Suit & Tie", which is still awesome!) of gooey musical bliss. Many albums this year preyed on a sentimental sense of musical revivalism, but The 20/20 Experience is one of the few that can comfortably sit in the same record crates as the legends it relentlessly apes.
[youtube]https://www.youtube.com/watch?v=tgUCelKKqgo[/youtube]
#8: Beyonce's BEYONCE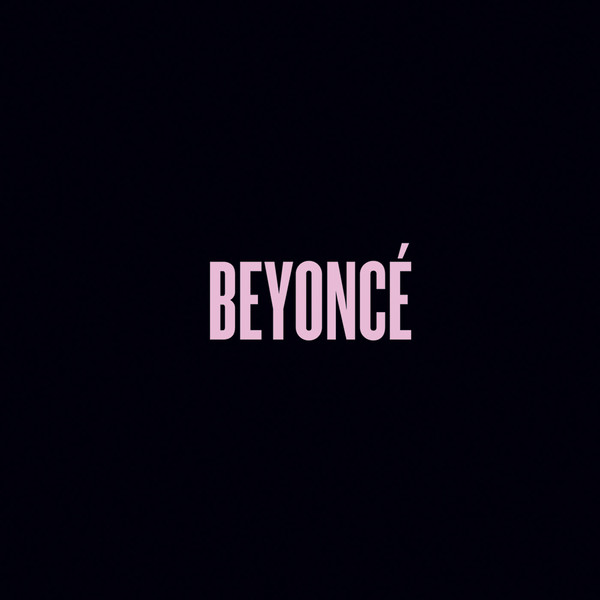 One of the bigger musical troublemakers of 2013 pop music turned out to perhaps one of the most safe, graceful, public-friendly figures we have today. In the early hours of December 13, with no advance warning or promotion, Queen Bey unleashed fourteen tracks and sixteen music videos to iTunes, leaving the internet in a collective state of chaos and disbelief unrivaled all year. And the thing is, once one gets deep into the textures and crevices of Beyonce, all of that fades away immediately. The first and most immediately noticeable thing about Beyonce is its eye-opening treatment of sexuality — finding the diva at both her most raunchy and her most unabashedly open. And true, it has the standard requisite radio bangers that all of her albums have — the soaring "XO",  "Drunk in Love", a duet with husband JAY Z — but the sonics of Beyonce are as edgy and syrupy as the furthest fringes of R&B. This is her most intricately structured, emotionally rewarding music, and it's not even close.
 [youtube]https://www.youtube.com/watch?v=3xUfCUFPL-8[/youtube]
#9: Deerhunter's MONOMANIA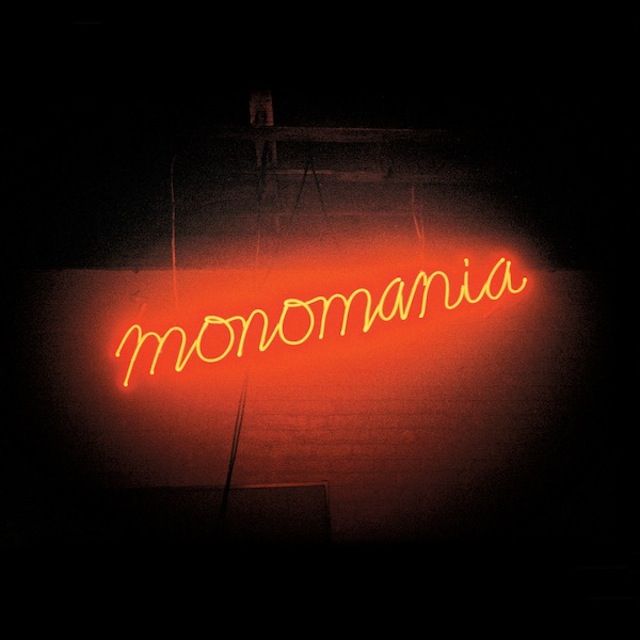 Deerhunter has become perhaps the most exciting American rock band of the last half-decade due to their swirlingly diverse output — touching on psychedelia, indie-rock, punk and shoegaze over an incredible run from 2007's Cryptograms through 2010's Halycon Digest. Monomania is probably their boldest move yet in that it relocates them to a very..weirdly…accessible (?) realm of the musical sphere. It's the sound of some of rock's weirdest guys (lead singer Bradford Cox is known for wearing sundresses at performances) giving their all to the sound of swinging-dick, swaggering Southern rock-and-roll, all the while retaining the grunge and edge that's given them their identity.
[youtube]https://www.youtube.com/watch?v=7w0W6Lf1zts[/youtube]
#10: Kurt Vile's WAKIN ON A PRETTY DAZE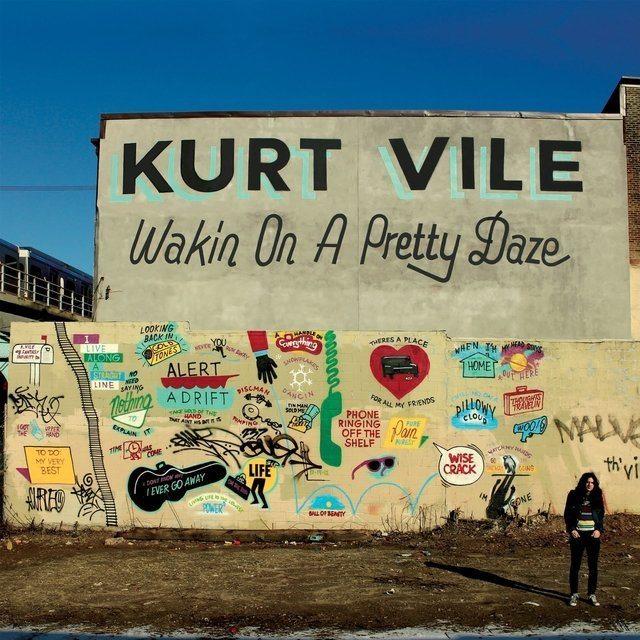 Kurt Vile's music doesn't so much play as much as it settles — filling whatever room it blares through with an eerie sense of calm, chill and reflectiveness. That, in and of itself, isn't much good, of course — singer-songwriters with solid guitar skills and soothing lyrics are a dime a dozen — but Vile's skills in conjuring environment and imagery are genuinely at a near-mystical level of intangible excellence. This is some of the most quietly transformative music of the year — the title track, "Goldtone" and "Girl Called Alex" being particularly strong examples of his skill.
[youtube]https://www.youtube.com/watch?v=KSh5ZJd7DnE[/youtube] 
#11: Earl Sweatshirt's DORIS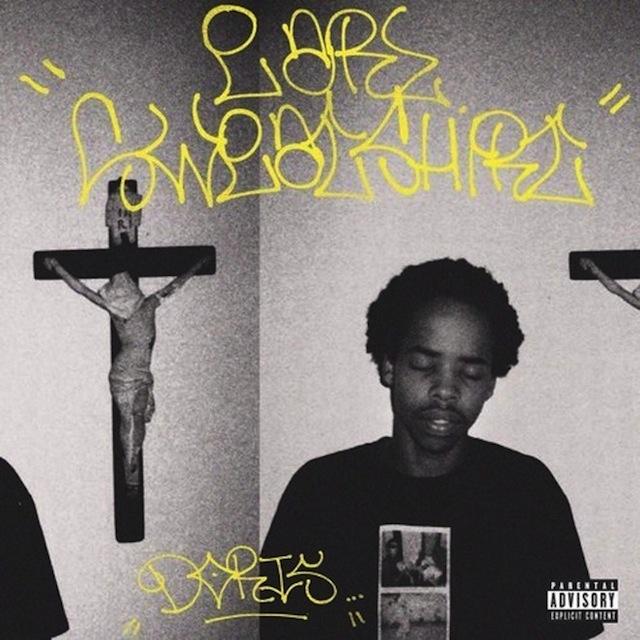 Far too much attention has been paid to 19-year old rap prodigy Earl Sweatshirt's backstory, yet it's totally key here — Earl releases an excellent self-titled mixtape, aged 15, that's overshadowed by its often murderous, misogynistic lyrics, is sent to a reform camp in Samoa, quietly becomes underground rap legend, returns. What this narrative makes most apparent about Doris, other than its much more subdued, reflective mood, is the gulf between what Earl Sweatshirt has been told he is and what he wants to be. The only thing that seems to unite these realms: Earl's monstrous, unbelievably flexible skills as a rap technician and lyricist. And in his twisted, weirdly eloquent narratives about familial rejection, romantic failure and simply wanting to be a great rapper, he sets his embryonic career in a wildly exciting direction.
[youtube]https://www.youtube.com/watch?v=BJ-rNtSeVC4[/youtube]
About the Contributor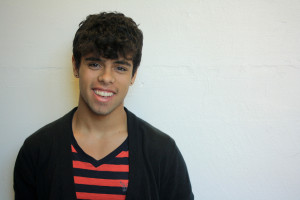 Ryan Michaels, A&E Journalist
Ryan Michaels, a high-school senior, splits his time between Skyline and Community. His driving passions are for the arts and for writing, and intends to cover a broad range of pop cultural discourse during his time on the Communicator staff (film, albums, art exhibits, etc.) He is also a featured columnist with Heritage Newspapers (Ann Arbor Journal, Saline Reporter, etc.) and has published over 340 columns with them since 2007, and spent multiple years as part of the Skyline crew team.