Taking the "Standardized" out of "Standardized Testing"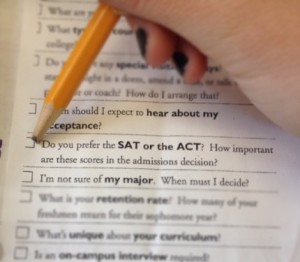 As ACT and MME week draws closer, the stress of the junior class is palpable in the hallways of Community High School.The importance of standardized tests is built up by teachers, parents, and prospective colleges especially around junior year of high school. However, these tests are not the most valuable, or realistic, indication of how smart a student is.
Standardized tests have been around since the 1800s, and the ACT and SAT specifically have long been heralded as the key to college admissions. These two tests are meant to assess a student's readiness for college, and although these tests use an objective scale, they do not accurately portray the students behind the score.
As Sarah Rimer stated in a New York Times article, "The SAT and other standardized admissions tests are incredibly imprecise when it comes to measuring academic ability and how well students will perform in college." One reason for this is that not all kids have the same access to test preparation resources. Some ACT prep courses, such as those taught at The Princeton Review, can cost over $1000. It is simply unrealistic to objectively score students when they come from all different socioeconomic situations — yet that is what the ACT and SAT attempt to do.
Another flaw in the "standardized" piece of these tests is that not all kids are created equal. According to the American Test Anxiety Association, as many as 20% of the school-going population suffers from test anxiety, and another 18% may suffer from a moderate form of the condition. Test anxiety can cause even the most dedicated students to perform at a lower level, hindered by the distress and panic caused by the condition.
These discrepancies mean two students of similar intellectual caliber could get vastly different standardized test scores. This creates a lack of credibility with tests such as the ACT and SAT in terms of college admission decisions.
Some U.S. colleges and universities already recognize the lack of reliability in standardized test scores. Some colleges make the submission of test scores optional, while others do not take them at all. Even well regarded schools such as Clark University and Columbia College are among those that do not require ACT and SAT scores to be submitted with applications.
While ACT/MME week continues to be one of the most stressful weeks of high school, it is important to keep in mind that the score does not define the student. More colleges every year are recognizing that grades and other supplemental material such as essays are far better indicators of college-readiness than standardized tests. No student, whatever their situation may be, can fit accurately on a scale of 1-36.
About the Contributor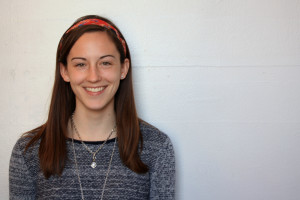 Franny MeLampy, Journalist
This is Franny's first year on Communicator staff. She is a senior who recently began fiddle lessons and enjoys colorful socks. She is interested in current-day environmental issues and loves books.