ALBUM REVIEW: Pharrell, "Girl"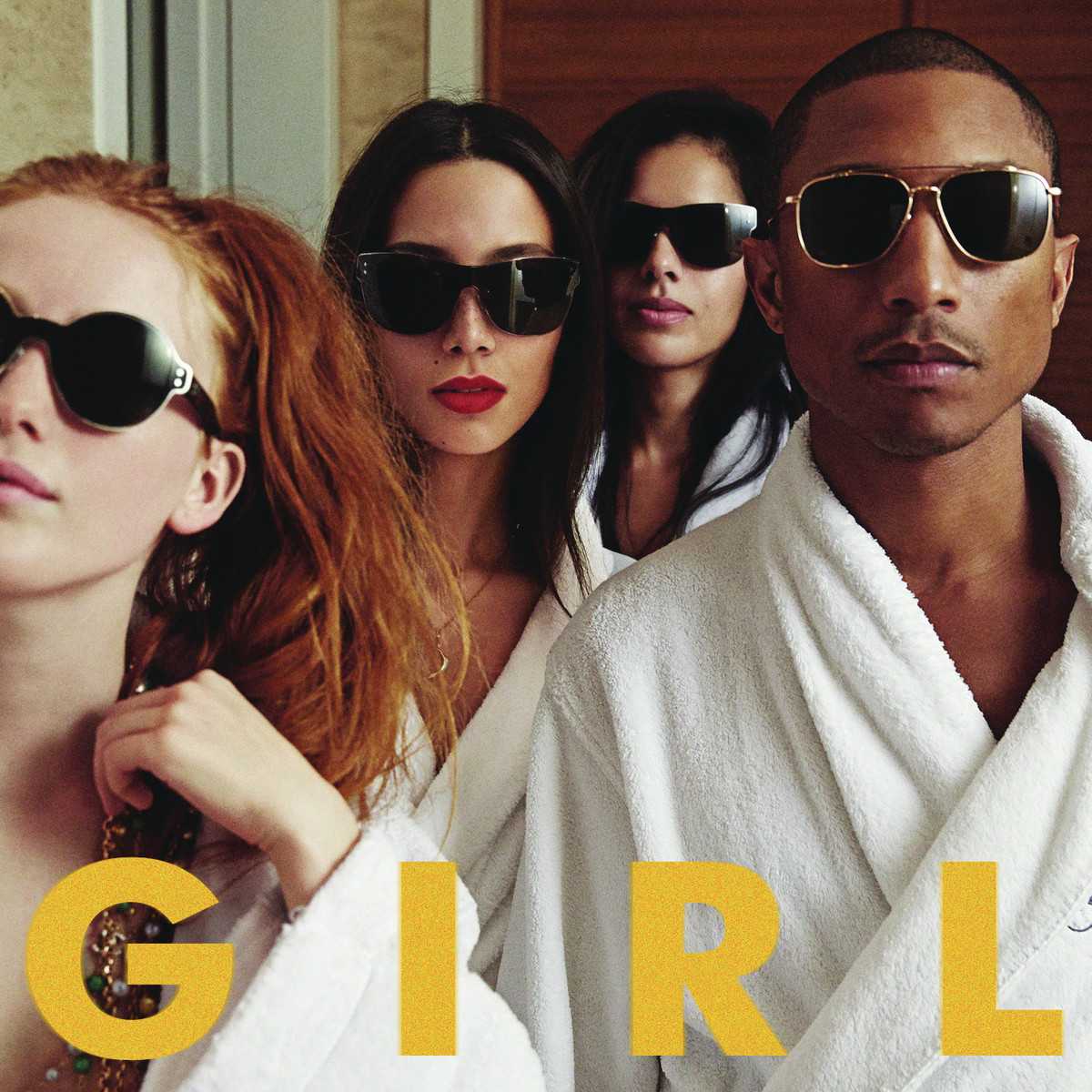 Few men have had as pronounced an effect on popular music as Pharrell Williams, yet by the same token one must take note of how little material he's actually released to his own name. Consider, however, that even before the meteoric success he experienced last year featuring on the phenomenal  (sorry) singles "Get Lucky" and "Blurred Lines", his production credits read like a list of the best pop tunes of the last 15 years — Kelis' "Milkshake", Nelly's "Hot in Herre", Clipse's "Grindin", Snoop Dogg's "Drop It Like It's Hot", Justin Timberlake's "Señorita", Gwen Stefani's "Hollaback Girl".
It goes on.
[youtube]https://www.youtube.com/watch?v=4pwOGbnlD5Q[/youtube]
But Pharrell's remarkably long run as a 15-year curator of contemporary pop music reveals many a nuance in the man and his tastes — often creating interesting clashes between the cartoonishly goofy, likable falsetto voice he's grown into and the droning, industrial-funk beats he's crafted. Getting a handle on Williams' true colors, in fact, has often been incredibly fun to try and discern — is he the gleeful misogynist of JAY Z's "I Just Wanna Love U"? The bleary-eyed coke slinger of his work with Clipse?
His first studio album in eight years, G I R L, seems to point to a third, largely-explored option for Pharrell — bubbly, affectionate, woman-obsessed crooner. Naturally, it fits like a glove.
The whole enterprise, mind you, feels slightly apologist — Williams has confessed in interviews that he feels a slight image correction is in order after a lot of the accusations of sexism leveled against "Blurred Lines" last year. If G I R L's star-studded, funk-laden ten tracks are a form of atonement, then surely correcting one's sins has never felt so fun.
G I R L's center of gravity is, of course, "Happy". It's been years since a tune so happily low-key and goofy has topped the charts, and nearly a year after it was released with the Despicable Me 2 soundtrack it remains irrepressibly joyful and, well, good.
[youtube]https://www.youtube.com/watch?v=y6Sxv-sUYtM[/youtube]
But Williams smartly sequences his ace-in-the-hole in the middle of the album, building a pretty fantastic run of tracks leading up to it — opener "Marilyn Monroe" feels like a James Bond parody theme song in the best, most charming way ever, "Hunter" builds on the Marvin Gaye-influenced, percussive funk-swing direction of "Blurred Lines" to strong effect, and the Justin Timberlake-featuring, beatbox-heavy "Brand New" may well be the best song on the album.
The tracks immediately following "Happy" are slightly more indicative of the limitations of G I R L — namely, its limited subject matter and fairly limited ambition. Miley Cyrus (whose previous Pharrell collabs, "4×4" and "#GETITRIGHT", have not been total embarrassments) appears on "Come Get It Bae", a pretty damn infectious mishmash of guitar licks and hand-clapping, but the much-hyped Daft Punk collab "Gust of Wind" feels absent of momentum, almost laughably squandering some of the most forward-thinking minds in modern pop music.
[youtube]https://www.youtube.com/watch?v=iMK5QD3gSY0[/youtube]
The track here most indicative of Pharrell's considerable potential as a solo artist, ironically, apes the eight-minute, two-part song structure that Justin Timberlake proved so fond of last year. "Lost Queen" rides a fairly pleasant refrain for about three minutes, at which point Williams literally lets all of those textures wash away and rebuilds the track from scratch — unbelievably lush strings, some of his finest falsetto work on the whole album. There's almost nothing on G I R L of serious value or weight, but one is content to forget that because of the innovative, earnest, downright sweet way that Pharrell attacks it.
Rating: 6.9

About the Contributor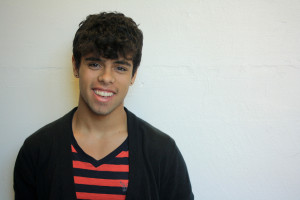 Ryan Michaels, A&E Journalist
Ryan Michaels, a high-school senior, splits his time between Skyline and Community. His driving passions are for the arts and for writing, and intends to cover a broad range of pop cultural discourse during his time on the Communicator staff (film, albums, art exhibits, etc.) He is also a featured columnist with Heritage Newspapers (Ann Arbor Journal, Saline Reporter, etc.) and has published over 340 columns with them since 2007, and spent multiple years as part of the Skyline crew team.