Chance The Rapper Takes Hill Auditorium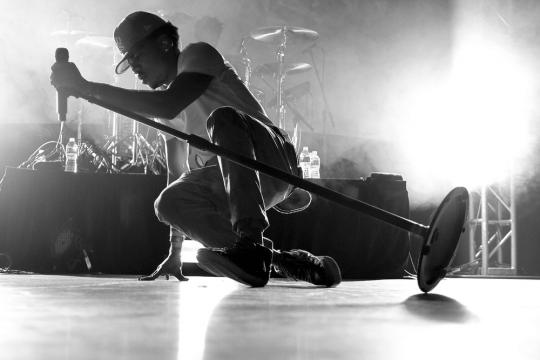 Arguably 2013's biggest breakout rapper took Hill Auditorium by storm last Saturday, and it was a show that provoked fairly passionate reactions, for better and for worse.
The 20-year old Chicago native Chance the Rapper gained endless blog attention, considerable critical praise and over a million mixtape downloads with his excellent release Acid Rap last year. Acid Rap was noted by many for its marriage of bright, upbeat, early-Kanye era instrumentals with introspective, druggy, dark narratives about his upbringing and drug culture at large — subject matter that makes the popularity of his college-town tours very unsurprising.
The 3,500-seat venue was packed to the brim with eager students, ones who patiently waited around an hour and ten minutes through (fairly capable) opening sets from artists like Noname Gypsy. And so when Chance finally took the stage, the crowd erupted immediately. The rapper powered through many crowd favorites — "Cocoa Butter Kisses", "Lost", "Everybody's Something", and "Chain Smoker".
Two Community students present at the show had differing takes. Sophomore Nick Middleton complained that he was "out for a little less than an hour", adding that Chance "didn't perform some of his best songs". Middleton ultimately praised the energy of the show, and appreciated that he used the full stage. Emre Babbitt called it a very "high energy, very fun show that ended much more quickly than I would have liked".
If there was a hiccup in the show, in fact, it did arrive towards the end: as Chance entered the second song of his encore, a fan leapt on-stage and swiped a Blackhawks jersey that the rapper wore throughout his set-list. Chance immediately left the stage without further comment, leaving the audience quietly confused and anticipating more. But isn't that what any great show does — leave an audience wanting more?
About the Contributor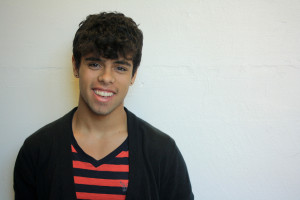 Ryan Michaels, A&E Journalist
Ryan Michaels, a high-school senior, splits his time between Skyline and Community. His driving passions are for the arts and for writing, and intends to cover a broad range of pop cultural discourse during his time on the Communicator staff (film, albums, art exhibits, etc.) He is also a featured columnist with Heritage Newspapers (Ann Arbor Journal, Saline Reporter, etc.) and has published over 340 columns with them since 2007, and spent multiple years as part of the Skyline crew team.