Obama Visits Ann Arbor with Minimum Wage Proposal
Bright lights, excited students, and an empty podium. This was the University of Michigan's Intramural Sports Building at 2:00pm on April 2, 2014. As the minutes ticked by, both students and news reporters alike restlessly awaited President Barack Obama's arrival. At 2:45 pm, the pledge of allegiance was said and a solo was sung of the national anthem. Seven minutes later, the building echoed with screams as the President of the United states took the stage.
White House video footage.
Just months ago, President Obama began a movement to raise the minimum wage in America. He traveled to Connecticut at the beginning of March to promote his ideas, and at the end of that month it was announced that Ann Arbor was on his visit list. Mr. President hopes to raise the federal minimum wage to $10.10 per hour from its current $7.25.
Flanked by students, dignitaries, parents, and many news reporters, the President began his speech with acknowledgments to several Michigan leaders who were there. He continued with a recount of his visit to Zingerman's a few hours earlier. He not only went there for a great sandwich, but also because Zingerman's pays its workers above minimum wage, "Zingerman's is a business that treats its workers well, and rewards work with honest wages" he said.
The President then went on to explain what was happening concerning the minimum wage raise,"So right now there is a bill before Congress that would boost America's minimum wage to $10.10 an hour," the President said, "It's easy to remember: 10-10. 10-10." The President continued to explain that this would benefit nearly 28 million Americans and right away it would lift millions out of poverty.
At one point, he spoke of a complication with Republicans in Congress regarding the minimum wage. He explained that although nearly three in four Americans support raising minimum wage, Republicans in Congress wish not to raise it at all. Then the crowd began to boo and President Obama interrupted them saying, "Don't boo, organize. That's what you need to do, because they [Congress] may not hear the boos, but they can read a petition and they can see votes."
He then informed the crowd that next week Congress will have the opportunity to vote on the minimum wage raise. "You've got a choice. You can give America the shaft, or you can give it a raise," he said. The audience was then encouraged to speak to their representatives regarding this proposal. The President suggested taking a polite position, asking them 'why not' if they don't support the raise and to thank them if they do. "It's time for $10.10. It's time to give America a raise," the President vocalized.
As the President closed his speech he yelled passionately, "We got to make sure everybody – black, white, Latino, Asian, Native American, gay, straight, with or without a disability, folks in the inner city, folks outside the borders of the city – everybody has got a chance."
Read More: Eating Zingerman's With The President
About the Contributors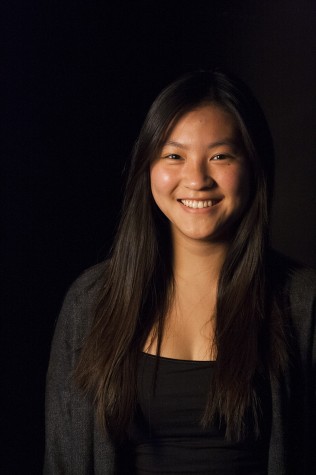 Natalie Potter, Co-Editor-In-Chief
Natalie is a senior at Community High School. This will be her third year on the Communicator and is excited to take on the role of co-editor in chief and travel editor. She still loves math, science, and Latin and is excited to go out into the world and tell the stories that need to be told.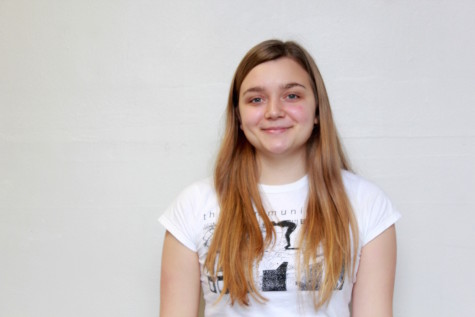 Sophia Werthmann, Editor-in-Chief
This will be Sophia's third year on staff. Her favorite things include 80 degree weather, acting, playing piano and bulletproof coffee (coffee, coconut oil, butter).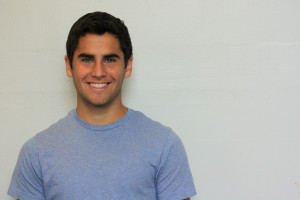 Fernando Rojo, Editor-In-Chief
Fernando, Editor-in-Chief, has been on staff for four years. He enjoys covering politics, concerts, and producing videos. He works as a Peer Educator and Planned Parenthood and plays soccer. He enjoys medium size walks on the beach, but not at sunset. Ask him on a date.