Psychedelic Engine: A rising Community band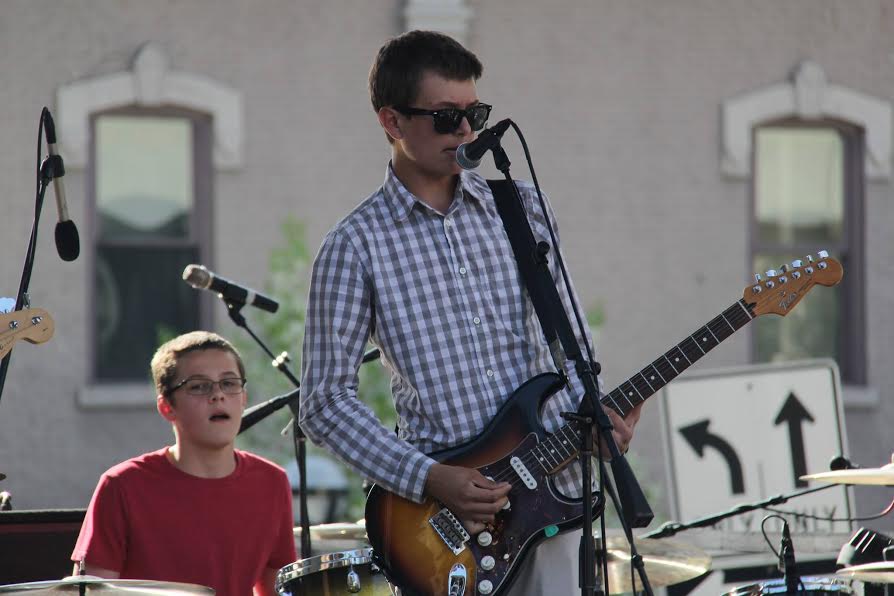 Community High School has always promoted self-expression, as you can see from any of the wonderful murals covering the building's halls. While there are many types of self-expression, Alex Hughes, a sophomore at Community, chose music. Hughes, 16, began loving music at age nine, ever since Hughes has been listening to bands like Nirvana, The Red Hot Chili Peppers, the Descendents and other rock music.
Hughes'  fellow Community sophomore Adrian Huntley and Pioneer sophomore Henry McCoy started the band Psychedelic Engine in 2013. "Throughout time we've really progressed musically from the most depressing, stupid music to more upbeat, cohesive music, and that's where we are now," said Hughes. Hughes was being modest. The band has progressed very well and is beginning to make a name for themselves. With the addition of new member, Sam Windsor, the band will have two guitarists, a drummer and a bassist.
The band is a punk/garage rock group. Hughes writes their songs and draws inspiration from all the great bands he listens to. "I write like a song a day and then trash like nineteen out of twenty of them." said Hughes. The creative process is long but the end product gets better each time. The band has had five shows so far and has another coming up soon. The shows, while sometimes crippled by technical difficulties, have gone well.
The main reason that Hughes and his friends are in a band, is they just love music. "I love being a part of the band," said Windsor. The band has played at Live On Washington and the B-side. They had a show last Friday, November 7. The show went well with a pretty good turn out. The Band played very well and their only problem was the microphones not being loud enough. Their songs have really progressed since their early shows and the lyrics are good. With a few more shows, and some more songs, the band could really move forward. If you want to know more about Psychedelic Engine talk to Alex Hughes.