Black Milk's "If There's A Hell Below Us" Goes Sour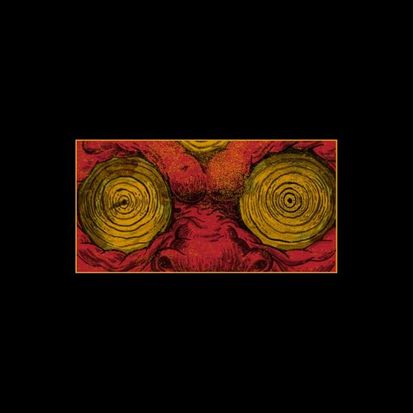 For Detroit rapper and producer Black Milk, Hell must not be as evil as it appears. His newest album If There's A Hell Below Us fails to conjure up the raw, rugged and rough image of Hell that most of us would imagine. This is his sixth album and, unfortunately, it doesn't show the mature creativity that should come from an artist with such an extensive discography. The production is interesting and Milk manages to mix the instrumentals up throughout the album, throwing instrumentals in at unexpected places, leading me to think that this album would have been better as a beat tape of hip-hop instrumentals than as a fully-fledged rap album.
The opening track sets a strange tone for the album, with a boom-bap beat and scratching that is reminiscent of Talib Kweli's mid-2000's sound. The rap sounds more contemporary, with Black Milk delivering a solid flow filled with confidence; however, the material that's contained in the lyrics leaves much to be desired. All that I hear is another rapper talking about life on the streets, getting money and bragging about his own rapping talent. With the exception of a few tracks, this is the general theme for most of Milk's rapping.
The next track has that same decade-old sound. I was beginning to worry, but luckily this is the last track that sounds so old. The slow start for If There's A Hell Below Us didn't impress me, and it certainly isn't what I would expect from Milk. Even when he builds to a more cohesive sound, the sample-based instrumentals that compose the body of this album don't bring anything fresh to the table. When it comes to rhymes, Milk sounds weak, especially when compared to all the features that accompany his tracks. Blu manages to deliver a well-crafted verse on an atonal, droning beat. Later in the album, rap consortium Random Axe brings together a powerful flurry of raw rhymes. Both of these, along with the other features, create a stark contrast between Milk and these other rappers. Milk has a good sense of rhythm and a few exceptionally fast verses, but he's not telling any stories with his lyrics. If your raps don't have a narrative, you at least need to have some type of clever rhyme that sticks in people's heads, which is also absent in Milk's rapping.
On the song Quarter Water Milk samples Herbie Hancock's jazz/funk hit Watermelon Man, marking one of the few times on the album where Milk's talented producer's ear shines through the murky rapping in the album. I smiled when I heard this sample, and was even happier when I realized Pete Rock had a feature on this track. It seems only fitting that the legendary producer should be featured on the one track with a more old-school sampling style.
On the track "Hell Below" taking its name from the album's title, the beat is more laid back, which is something of a relief at this point. The drums and synthesizers sound like the work of Oddisee, another modern producer, while the horn lines are reminiscent of Roy Hargrove's work with J Dilla and D'angelo. In fact, a lot of this track reminds me of J Dilla, an extremely influential hip-hop producer who also hailed from Detroit. The strong bass sound is something that Dilla pioneered, and Milk takes it a step further, changing up the bass line at different parts, and really digging into the groove by variating the bass's rhythms.
"Detroit's New Dance Show" gave me a sense of hope for hip-hop's future. It has that gritty, almost scary sound of Detroit instrumentals that J Dilla also pioneered. The fact that Milk wanted to make a track like this shows his respect for his elders, which is good, as well as his refusal to forget where the roots of Detroit hip-hop are really from. The faux-disco beat, comically deep-voiced chorus line, and fat bass sound all combine for an enjoyable throwback to original Detroit production. 
I love Detroit rap, and I love talented producers, but this album didn't cut it for me. When you really listen to it, it sounds like Milk had a clear idea for the production of the album, but the same is not true for his lyrics. A multitude of tracks end with little snippets of instrumentals, something that is common in other instrumental albums  by music producers. Detroit hip-hop has a bright and promising future, but Black Milk is going to have to work a little harder to carry the torch. 
Top Tracks: Hell Below, Detroit's New Dance Show, Scrum

Rating: 6/10
About the Contributor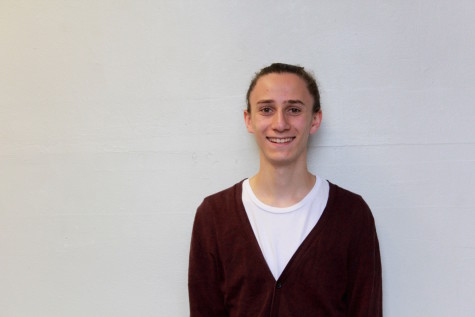 Erez Dessel, Music Editor
This is Erez's third year on the Communicator and second year as audio editor. He loves working on Song of the Day and doing audio pieces for the online publication. In his spare time, he likes to make music, play with his cat and watch Seinfeld.