Why 1989 Gets the Musical and Moral Thumbs-Up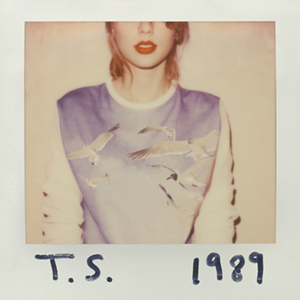 Oct. 27. My finger hovered above the play button, knowing that I was about to indulge myself in what could turn out to be a huge disappointment or a serious success.
Taylor Swift's first pop album. 1989.
The 13 tracks range from slow and pulsing to upbeat and powerful. Some of the more favored songs on the record include singles "Blank Space," and "Shake It Off," and those rising to popularity: "Style," "Wildest Dreams," and "Bad Blood." The opener of the album, "Welcome to New York," is a synthetic tribute celebrating her recent move to the Big Apple. I found myself only partially absorbed in its revered lyrics, but more in the instrumentals. It was an interesting choice for a first song; one that I wouldn't have selected myself. It tried too hard to fit an 80s sound; which led a less unique sound.
For the next song, shuffle selected "I Know Places." Immediately, I locked in on the tense drum sound and Swift's strained voice. I would describe this song as painful, but in the best possible way. With music, you should really feel, and "I Know Places" succeeded to evoke powerful emotions. Following this, she exhibits her impressive voice in the other tracks, ranging from thoughtful and calm ("This Love") to flamboyant and dynamic ("How You Get The Girl"). Despite each songs' idiosyncratic qualities, the 13 tracks fit together beautifully. Swift and her co-writers deal diversity while keeping it all under the same roof, creating a very accomplished album.
1989 is nothing like she's made before; electronic and alternative, ditching all remains of the country artist she previously was. Her past albums, Fearless, Sparks Fly and Red differ tremendously from 1989 not only by sound; but solely on the fact that she went from writing every song to co-writing one or two. But she still regards music as a sacred art. Shortly after releasing the album, she revoked her partnership with Spotify and wiped her music from every source except from iTunes and in stores. Her reasoning for this? It's all in an op-ed (written by Taylor herself) to the Wall Street Journal; describing how desperate she is towards preserving the music industry. She believes in buying albums, not songs; that we should really appreciate what we listen to.
Swift has recently openly described herself as a feminist and openly objects to critiques that she "only writes about her ex-boyfriends." In most instances, musicians write songs about their personal lives. "The most important thing for me is maintaining personal integrity," Swift said in an interview with an Australian radio station. "I still continue to write about my life." She abhors sexist comments regarding songwriting; as Bruno Mars and other male artists that produce love songs never get any slack about writing about their exes. This is only a dimension of her new attitude. She has shed her skin as the sweet country teen and blossomed into an outspoken, affluent woman.
About the Contributor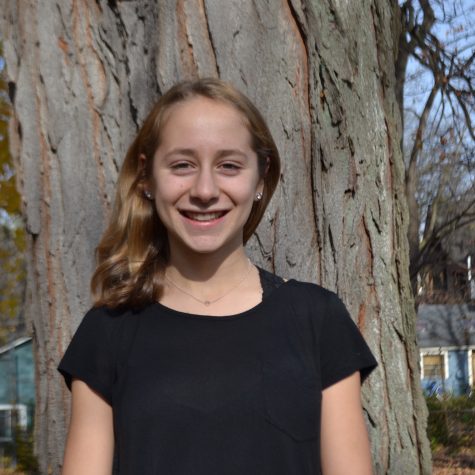 Maggie Mihaylova, Managing Editor
Maggie likes to go by Mags or Magdalena, but only by those real tight friends like her mom. She loves to travel, especially to her home country of Bulgaria (except for that one time she was detained). E
lla también le gusta el idioma y la cultura Español, y quiere vivir con su tía en Barcelona. Gone with the Wind changed her, Paulo Coelho inspires her and Carli Lloyd awes her. Maggie also prides herself on being that one friend who calls the restaurant to order pizza.