FutureStars Finals
Lights blared as performers stepped on stage in front of over a thousand people in the 2015 FutureStars finals competition. From the Ann Arbor Public High Schools of Huron, Pioneer, Skyline and Community, students (the stars of the future) spent weeks rehearsing and competing against each other in Pioneer Theatre Guild's annual FutureStars competition. Through four themed preliminary shows — this year being "On Broadway NOW", "107.1 Picks!",  "Movie Songs (2000-2015)" and 'MyTunes NOW" — contestants battled against each other to advance to finals and win the audience's hearts. Favorite acts and the ultimate winner were chosen based on the crowd's reaction and a rotating panel of judges.
"FutureStars is great," said Alona Henig, CHS senior. "I think it's a great opportunity for people who aren't 'theater people' to come together and share their talent and a space to perform."
On Jan. 24, for the sixth year in a row, the FutureStars finals were sold out. At 7:00 p.m. as students, parents and anyone with ticket in hand gathered outside the Schreiber Auditorium, the performers waited with mixed emotions in the Little Theatre next door. After an encouraging speech from one of the many directors, the performers became mentally prepared and fired up. "I am so excited!" exclaimed Community High School senior and performer Isaac Scobey-Thal.
"I am extremely excited," said Oren Levin, performer and CHS senior. "There's going to be so many people who are going to be performing incredibly and I'm excited to see it all. The crowd is going to be phenomenal."
When the curtains rose at 7:35 p.m., the prepared, excited and Men' s Wearhouse clad hosts — Emily Uhlmann, Basil Baccouche, Arthur Mengozzi, Chloe Park and Wouter Ritsema — opened finals with a small performance of their own, including a flip off a trampoline executed by Baccouche. The guest judges for finals included local actress Eva Rosenwald, Ann Arbor Mayor Christopher Taylor, 107.1 host Matthew Altruda, University of Michigan musical director Catherine Walker, and UM running back Drake Johnson. Each of the judges were asked to give their opinions; more or less they were stunned in amazement. With 22 acts total, 18 which were judged, the audience experienced an entertaining and mind blowing night.
Starting off the show was a non-competing performance by the Rising stars, the next Future stars. Throughout the night, screams of support and applause followed each act including a giveaway of flowers to each competitor from a front-row audience member. Judges' comments included Rosenwald's "Way to bring it," and Johnson's "Thank god there are voices like that." In addition to the performances, videos from PTG alumni were shown in between every couple of acts. Videos from Ashley Park, now an performer on broadway in Chicago, and Jack Falahee, who plays Connor Walsh on ABC's legal drama series "How to Get Away with Murder", showed the audience and competitors that PTG can make a difference in a performer's life.
Marin Scott, a CHS junior said of the first half, "Oh my god it was amazing! All of the singers are incredible… I'm just constantly blown away by Tasha's voice, she's insane. "
After a performance boyband style performance by Oren Levin, Isaac Scobey-Thal, Daniel Xiang, Austin Hadwick and Tommy Kim to "Play My Music", the official competition portion was over. To finish off the night, while the judges went backstage to decide this year's winner, both Future and Rising stars performed a Company Medley and the coaches Tim VanRiper and Claire Crause  performed "Like Breathing" with help from the other coaches.
"It was really difficult [to select the top five]," Johnson said. After the show, he remarked, "It was an amazing experience, coming back to Pioneer, from playing [football] here, it was kinda surreal, coming up here and seeing all these young kids who are singing their hearts out."
The five finalists were named: Sam Torres dancing on silks to "Chandelier" and singers Micah Miller, "At Last"; Michael Rigney, "Pompeii"; Tasha Thomas, "Listen"; and Payton Lao, "Bound to You". The hosts signaled to the crowd to vote for their favorite act by hovering their hands over the heads of the finalists, one at a time. The amount of noise the crowd made for each finalist was compared, and this gauged the winner. With so much talent at hand it was somewhat hard to distinguish which contestant got the most applause from the audience. In the end, Huron High School senior Micah Miller was named 2015's FutureStar. As streamers and balloons fell from the ceiling, Miller was surrounded by her friends and fellow performers.
"It feels unreal. Kinda crazy," Miller said.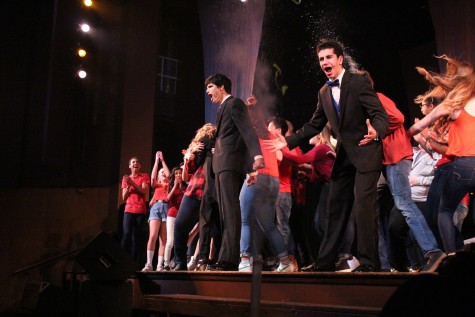 To see all 2015 FutureStars performances click here
For upcoming Pioneer Theatre Guild shows click here 
All photos taken by Anurima Kumar
About the Contributors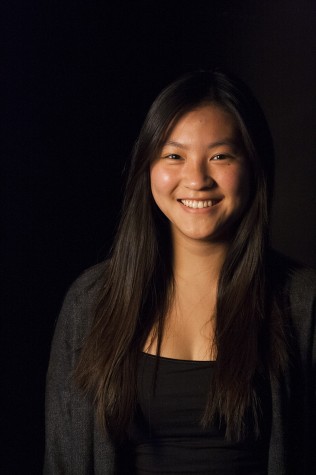 Natalie Potter, Co-Editor-In-Chief
Natalie is a senior at Community High School. This will be her third year on the Communicator and is excited to take on the role of co-editor in chief and travel editor. She still loves math, science, and Latin and is excited to go out into the world and tell the stories that need to be told.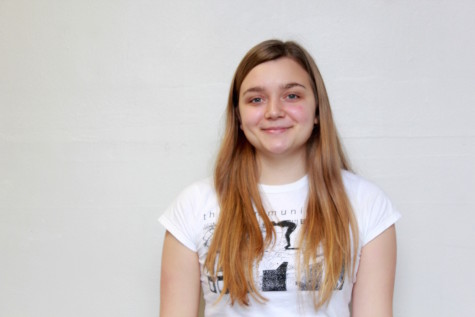 Sophia Werthmann, Editor-in-Chief
This will be Sophia's third year on staff. Her favorite things include 80 degree weather, acting, playing piano and bulletproof coffee (coffee, coconut oil, butter).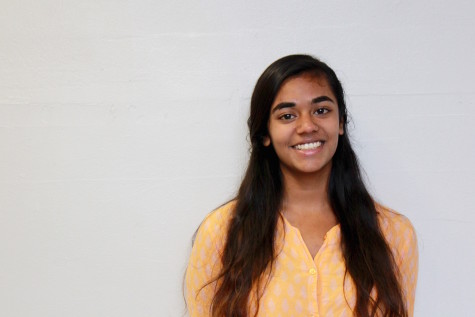 Anurima Kumar, Editor-in-Chief
Anurima is a senior at Community, and this will be her third year on the Communicator Staff. She is a co-editor-in-chief, and enjoys playing the clarinet and piano, dancing and photography.