CHS Mock Trial Team Sweeps Regionals
"It's like trying to put on a play while the other team is trying to sabotage you."
That's how Cheryl Grace, the former coach of Community High School's Mock Trial team, described Mock Trial.
Last Saturday, Feb. 28, the team, headed by CHS teacher Chloe Root, competed in the regional Mock Trial competition, bringing in both first and second place. The A-team, which won first place, will be going to states in late March. Because of a change in rules this year, only the top team will continue on to States, as opposed to the top three as in previous years. The B-team will find out if they are headed to States by a wildcard pick on March 14, when Regionals come to a close.
"It's a courtroom simulation, but it mixes in a combination of acting, improv and law skills," said Root. "I wasn't surprised that they did so well, but at the same time I was really impressed because some people just blew me away. Hannah Rubenstein had this killer opening … I'd seen her do it and do it well, but it just blew everyone out of the water."
Clara Motiño, a defense attorney and plaintiff witness for the team, competed in all three rounds. "We're very well prepared and it was pretty evident when we got there," she commented. "We make a point to memorize everything in advance and a lot of teams don't do that, especially at regionals."
In addition to their preparedness, Community's team is very fortunate in the support system they have leading up to competition. "We have a lot more coaches than a lot of the other teams do … I think we have four lawyers working with us and we have an acting coach and Chloe is amazing with organization and also helping plan everything and making sure everything goes smoothly."
Despite their excellent results, Community was not without a challenge on Saturday. "It wasn't a total smackdown," said Motiño. "There was some competition. I think it was a pretty fair fight between us and most of the teams we went against."
The cases alternate each year between civil and criminal. This year was a civil case between a high school student and a computer company.
"The student is basically saying that the computer company is spying on her through these school-issued laptops, so it's a very big brother's watching sort of case," said Motiño.
The team will perform the same case on March 28 at States. If they progress to Nationals, they will have just two months to learn and prepare for an entirely new case.
Until States, Root said, the team will be practicing like crazy. "We're gonna be doing a lot of run-throughs of the case and trying to improve on what we've done so far, [including] learning the rules of evidence better," she said. "We're going to get to practice in the district courthouse which is a federal courthouse, which is really exciting."
About the Contributors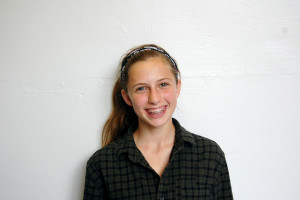 Eva Rosenfeld, Staff
Eva Rosenfeld is a freshman at Community and is still trying to find her place in this wild online newspaper. She can generally be found playing soccer, playing the ukulele, or just being an all-around baller.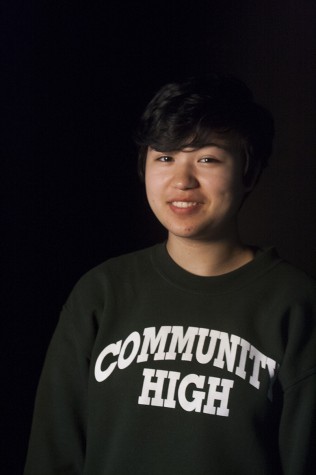 Sophia Camp, Co-Editor-In-Cheif
Sophia likes to write and take photos. She believes that every individual is as complex and multifaceted as herself, and she most likely would love to hear you talk about yourself.