Common Coming to Hill Auditorium
Renowned Grammy-winning hip-hop artist Lonnie Rashid Lynn Jr., better known by his stage name Common, will be coming to the University of Michigan's Hill Auditorium on Friday, April 17, 2015. Doors will open at 7:00 p.m. with tickets starting at $25 for the public and $15 for students.
Common is considered a socially conscious rapper, addressing many societal issues in his rap such as gang violence, police brutality and degradation of women.
He recently released a benefit hip-hop album, Home, with fellow R&B artist Ne-Yo. The proceeds from this album were donated to help solve human-based environmental imbalances. He also worked on the soundtrack for the movie Selma; his song with John Legend, "Glory," won an Oscar for the Best Original Song.
The show is being put on by MUSIC Matters, a group of U of M students focused on initiating positive social change by organizing large-scale events. This concert will be the headliner for MUSIC Matters' annual SpringFest which will take place on April 17 from 11:00 a.m. to 6:00 p.m. on University of Michigan's Diag. The festival will feature other organizations on campus ranging from other music groups to entrepreneurs pitching their products and business ideas.
Like Common's last album, this concert will also be a charitable event with all proceeds being used to fund a leadership summer camp at the University of Michigan for underprivileged Detroit youth.
Tickets can currently be purchased at the Michigan Union Ticket Office (located in the basement of the Student Union), online at www.michiganmusicmatters.com/tix and by phone at (734) 763-8587.   
About the Writer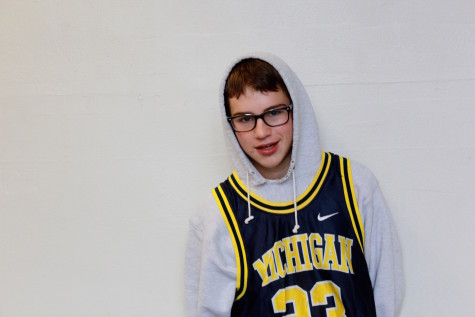 Abe Weiner, Business Manager
This is Abe's third full year on The Communicator. As the business manager, he is looking forward to maximizing The Communicator's financial intake.